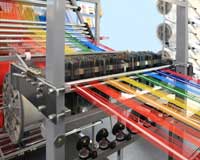 The US textile industry and their Indian counterpart have the potential to co-create $100 billion additional business in both countries, thereby strengthening bilateral trade. As far as India's strengths are concerned, it has a strong base in fibres, spinning, etc, while finishing is the US' strength. The US textile industry is one of the more important employers in the manufacturing sector, with 233,300 workers. The United States is a globally competitive manufacturer of textiles, including textile raw materials, yarns, fabrics, apparel and home furnishings, and other textile finished products. India's strength lies in cotton, manmade fibers, and a wide variety of yarns and fabrics, including those for apparel and industrial end-uses.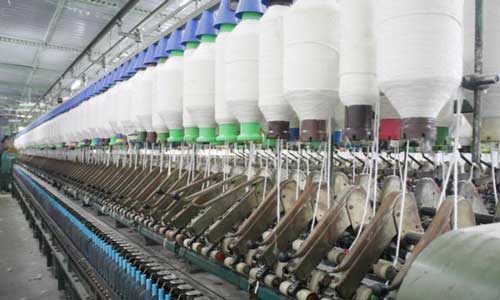 The US industry is globally competitive, being third in global export value behind China and India. US exports of textiles increased 39 per cent between 2009 and 2015, to $17.6 billion. In 2015, the value of US man-made fibre and filament, textile, and apparel shipments was worth an estimated $76 billion. This is an increase of almost 14 per cent since 2009, points out Arvind Sinha, CEO & Chief Advisor, Business Advisors Group. Investment in textile mills and textile product mills has seen tremendous growth to register $1.8 billion in 2014, which is an increase of 87 percent.
Subsets capturing growth
Nonwovens are being used to make products lighter, more efficient, and cost effective. Many lighter and longer-lasting non-wovens are being introduced in a variety of fields including packaging and autos. Specialty and industrial fabrics serve an array of markets, everything from awnings to auto airbags. As the US specialty fabric business has continued to grow, some areas are seeing rapid advancement, for example, the base fabric used in road construction, erosion control, and spoil containment in landfills.
Medical textiles are one of the most important, continuously expanding and growing fields in technical textiles. The medical textile industry has been improving existing products and creating new ones with new materials and innovative designs. Some of these new products are being designed for less in various surgical procedures, infection control, and accelerated healing.
North America emerged a leading regional market for industrial protective apparel and accounted for over half of the total market volume in 2013. Stringent regulatory guidelines coupled with high levels of safety awareness in the industry are expected to drive the regional market growth over the next six years.
Textiles protect from harsh environment
A garment can be water-proofed coating it with polymers such as rubber, PVC, neonprene and acrylics or polyurethanes. These solutions furnish very low permeability vales (200 g/m2/24h) against the requirement of 2000-5000 g/m2/24h). Water repellent finishes are good for light showers but no adequate for prolonged exposure to heavy downpours which are not uncommon in a soldier's life. The most effective solution is to laminate a nylon base fabric with a layer of microporous PTFE film, also known as Gore-tex membrane.
The US Army Natick Research, development and engineering Center has developed an Extended Cold Weather Clothing System to protect soldiers' from extremely cold weather. It consists of polypropylene underwear, cold weather trousers, field jacket and trouser made with a semi-permeable film laminated fabric. This system performs well up to -25 F (-31.7 C). This range can be extended to – 60 F (-51.1 C) adding a polyester pile shirt and bib overalls. A lot needs to be done to develop better protective fabrics for the military personnel. Not only in terms of performance of individual aspects of protection but also integration of solutions into a protective system, which is economical, stress-free and performs optimally.
On an uptick
The value of shipments for US textiles and apparel was $74.4 billion last year, a nearly 11 per cent increase since 2009 while exports of fiber, textiles and apparel were $26.3 billion in 2016. From the figures, it is evident that both countries have tremendous potential, however, investment has to come in both the countries preparatory. Product will be made in USA which will make it eligible for US military and supplies to various garment manufacturers.
Indeed, this is not an easy task. Both the countries have to establish a working group under the direction of government in both countries and chambers such as Indo-American Chamber of Commerce, US Consulate in Mumbai should be the part of this team to create design and implementation papers on such a huge but not easy opportunity, there has to be very strict compliances as USA is a very high quality market and meeting compliances very essential. This will require big thinking, great implementation force and lot of support from all big players from America, US Defense Department and Indian Textile Industry also to meet the task.