India will have a strong participation at Footwear and Leather Show, Australia, to be held from November 20 to 22. The participation organised by the Council for Leather Exports (CLE), India's peak export trade promotion organisation for leather industry, will see 30 footwear suppliers and leather goods/accessories and garments exhibit at the show. India is the world's second largest producer of footwear and leather garments.
Australia is a growing and significant market for leather and leather products. For the third year running, CLE is bringing its member companies to Australia to showcase the quality of their products and expand their footprint in the Australian market.
Footwear and Leather Show will feature a comprehensive range of footwear, leather and leather accessories from manufacturers and exporters looking at securing volume OEM & ODM partnerships with a trade and buying audience from across Australia, New Zealand and beyond.
Besides the intense direct business exchange on the show floor, the expo also offers a comprehensive program of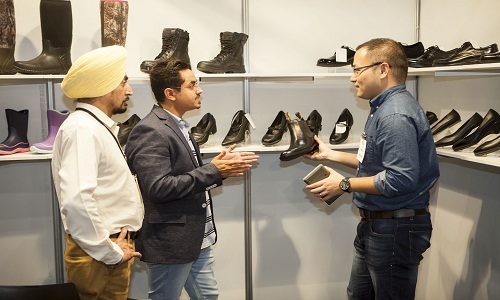 learning and networking opportunities including seminars and workshops, networking events and industry presentations, providing multiple ways of engaging and establishing long-term business relationships.
India is a reliable and attractive destination for the manufacture of high end goods and CLE's continuing participation at the Footwear and Leather Show proves this.