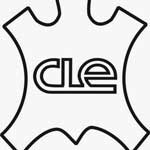 The Indian leather industry has grown from a mere supplier of raw materials to a reliable source of high quality leather products and footwear. It provides employment to 2.5 million people mostly economically weaker sections.
The Council for Leather Exports (CLE) is participating at the Footwear and Leather Show, Sydney.
Australia is becoming a significant market for leather and leather products and its imports are growing at a CAGR of 10.58 per cent.
The Ministry of Commerce and Industry has mandated the council to formulate an action plan for the development of the leather sector. Towards this end CLE has been undertaking aggressive marketing efforts to expand its market share in all potential markets including Australia.
The participation at the Footwear and Leather Show at Sydney is very much part of the same game plan.
The Indian leather industry currently exports to about 70 countries like US, Russia, Denmark, Sweden, Austria, Belgium, Japan, Portugal, China and Poland.
Also 100 percent FDI is allowed in the leather industry and single brand retailing.