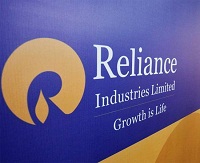 The government is caught in a battle between India's largest mono ethylene glycol (MEG) producer Reliance Industries and purified terephthalic acid (PTA) Users Association-a body of end-users of PTA and MEG. As per a request by Reliance Industries, the government initiated a process to impose 'anti-dumping' duties on MEG imports. However, this move is being vehemently opposed by the Association, say reports.
This current situation is similar to 2014 when the government had imposed anti-dumping duties on PTA imports. This too faced bitter opposition from user industry's representatives in various chambers of commerce and lobby groups. However, the government had stuck with its decision benefiting Reliance Industries. Now, the government has withdrawn these benefits. It has also initiated a similar process to impose an anti-dumping duty on import of mono ethylene glycol (MEG).
Huge impact on jobs
The PTA Users' Association, a body of end-users of PTA and MEG, has opposed the government's move. The association has warned the Ministry of
Textiles it to could lead to a loss of over 40,000 jobs for small and medium manufacturers of polyester fiber, yarn and fabric.
The Association says, India's MEG imports have fallen drastically since 2016, as has its import-share as domestic producers have expanded their production capacities. Yet, domestic MEG producers are unable to meet total demand and have to import MEG to a large extent. In 2018-19, India imported 80,000 tons of MEG and 85,000 tons in 2019-20. Now the Association expects imports to touch 87,000 tons in current fiscal and 75,000 tonne in 2021-22.
PTA Users' Association argues, COVID-19 has devastated 40,000-45,000 small and medium polyester fiber, polyester yarn and polyester fabric manufacturers in the country. Anti-dumping duties may further impact their viability by increasing raw material prices. An anti-dumping duty of over and above the basic 5 per cent customs duty, may cause an acute of shortage of MEG in India, says the association. It may compel domestic MEG producers to increase prices forcing end-users to buy this key raw material at higher prices and incur further losses. The association has urged the Ministry of Textiles to persuade the DGTR, Ministry of Commerce & Industry as well as the Ministry of Finance to terminate the ongoing anti-dumping investigation against imports of MEG.
The battle continues
In a petition filed before the Gujarat High Court on August 13, RIL challenged the government's decision. The petition was jointly filed by RIL, which produces 70 per cent of the country's domestic PTA, along with MCPI, the Kolkata-based manufacturer of 21 per cent of PTA output, and the Chemicals and Petrochemicals Manufacturers' Association. The petition describes the government's decision as illegal, arbitrary and in gross violation of the principles of natural justice.
The petition argues PTA is important for the survival of domestic industry and the government should initiate an investigation in accordance with the Customs Act and anti-dumping rules. Meanwhile Nirmala Sitharaman, Union Finance Minister had announced a decision to abolish anti-dumping duties on imports of PTA from China, Taiwan, Malaysia, Indonesia, Iran, South Korea, and Thailand. The PTA Users' Association plans to soon file an intervention application in the case.