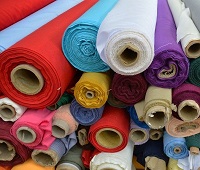 Over the last two decades, the contribution of cotton yarns in India's total textile exports declined to 1 per cent approximately. As per a CRISIL report, the decline is mainly attributed to the lack of free trade agreements (FTAs) and increased competition from neighboring countries. The textile sector accounts for 11 per cent of India's total merchandise exports, points a report in The Week. The sector also employs 45 million employees directly while 60 million employees are employed in related industries.
Over the last few years, India has been consistently losing share in cotton yarn market to competitors like Vietnam and China who benefitted by capitalizing on China's falling share in the past five fiscals
Structural reforms to revive textile value chain
Indian textiles players also suffered due to the government's reduction of export incentives in line with WTO guidelines. The CRISIL report does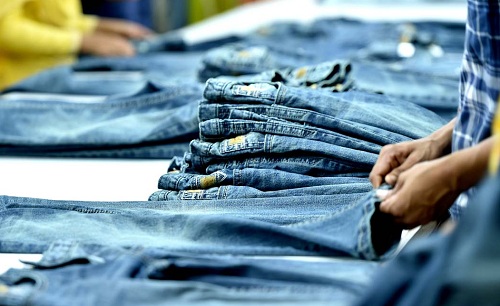 not expect the upcoming Remission of Duties and Taxes on Export Products (RoDTEP) scheme to benefit the sector much. However, it hopes, the government's additional structural reforms will help revive the textile value chain.
The CRISIL report states, the recently announced PLI scheme for man-made fibres (MMF) and technical textiles will boost India's MMF-based RMG exports. If implemented well, the scheme may help the sector enhance its export share over the medium to long term. However, it needs to be supported by continuous investments in infrastructure development.
The CRISIL report also highlights India's failure to increase its RMG exports to EU and the US despite these being the largest RMG export destinations with 32 per cent and 27 per cent exports respectively in 2020. Meanwhile, benefitting from the abolition of quota system for developing nations, Bangladesh increased its exports to the EU while Vietnam's exports to the US surged on acquiring most favored nation (MFN) status in 2001.
Need for FTAs and lower import duties
However, India now has an opportunity to regain its lost share, says the CRISIL report. The US ban on cotton and cotton-based products originating from Xinjiang region in China, presents Indian with an opportunity to re-establish relations with global brands.
India's export of cotton yarn or fabrics and made ups grew at 69 per cent from January-May 2021 while RMG exports grew by 39 per cent. Even raw cotton exports grew by 55 per cent year-on-year basis during October 2020 to May 2021 to 5.8 million bales of 170 kg as the US and Brazil struggled with lower cotton production. The country needs to sign new trade agreements and lower import duties in key export destinations. Overhauling its product basket and restructuring its incentives schemes can help India rid itself of China dependency and increase share in global trade.