India's north east is known for eco-friendly crafts. Assam, Nagaland, Arunachal Pradesh, Manipur, Meghalaya, Mizoram, Sikkim and Tripura are known for abundant natural materials such as cane, bamboo, timber, silk, clay, natural fiber, etc. The region's skills are unique and well-guarded through generations.
The large number of tribes and sub-tribes bring into this region's export basket natural and handmade products from about 450 different communities. They incorporate the use of modern sustainable technologies to enhance quality.
EPCH's export promotion programs provide a platform to the artisans, crafts persons and manufacturers of north eastern State through fairs and trade shows.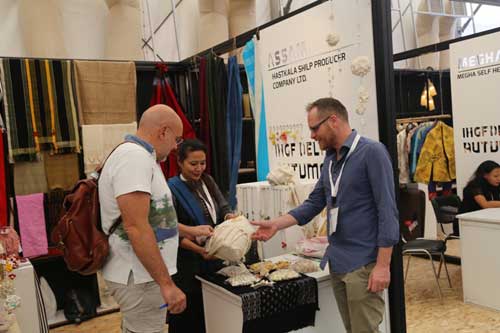 About 20 exporters, entrepreneurs and crafts persons from the region are displaying in the special theme pavilion the complete range of handicrafts of the region such as water hysin, muga silk and eri silk, apart from products made of cane and bamboo.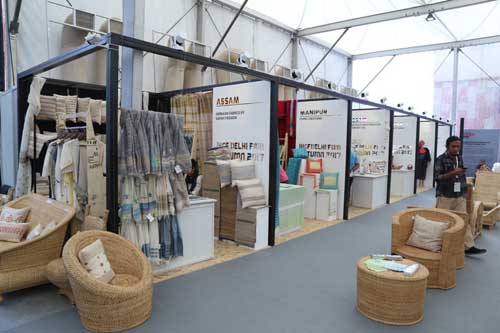 Another theme pavilion from Jodhpur mega cluster has also been set up in which ten artisans are displaying their skills of leather embroidery, horn, tie and dye crafts, embroidery and appliqué hand block printing, punja durries, art metal ware and woodcraft.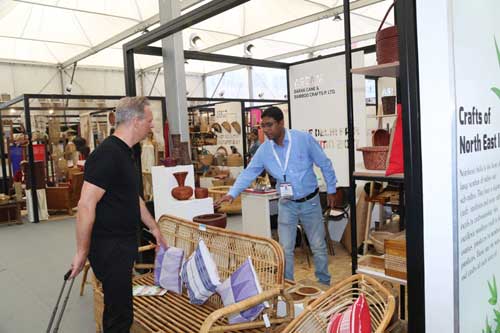 This participation will definitely boost the morale of the small and upcoming entrepreneurs of these regions and motivate others to step up their efforts in product design and innovation, so that they can also get connected to the international buying community.