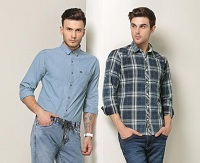 A pioneer in the T-shirt culture in India, Duke Fashion has constantly delivered innovative knitwear, textiles and fabrics solutions that have made style statements in the industry. The brand is known for its trendy yet casual collections inspired by the fashion culture of Southeast Asian Islands. Duke has just launched its 2021 collection a new range of denim's, shirts and trousers.
Catering to the needs of young Indians, Duke's new collection offers 100 per cent cotton shirts, formal trousers, denim's, and accessories. Boasting of unique and creative designs, the collection embodies the brand's cool and edgy style through its unique blend of function and fashion. The designs of this collection revolve around several interesting themes that make it ideal for both formal and casual occasions.
Bright colors to complement standardized fits
The standardized fittings and superior quality of the shirts in this range are complemented by their bright and effective colors. Fine detailing and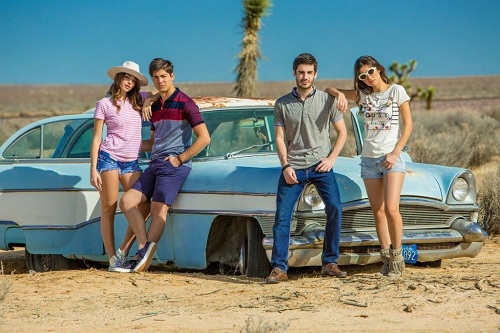 convenience of the cotton fabric make these shirts easy to maintain. The range includes button-up shirts, casual check-in slub textured shirts, woven shirts in a cavalry twill and printed shirts made in cotton or poly-cotton fabrics and breezy tones to set the mood for casual dressing.
Tapered designs for a modern look
The trousers range have elastic waistband with drawstring for a comfortable fit. Their tapered designs and flat front give these trousers a completely modernized look. Duke's new collection also includes a range of handcrafted denims including basic jeans, straight fit jeans, comfort fit jeans, boot-cut fit jeans and ankle fit jeans. The denims are handcrafted for distressed, mended, and long preserved look. Their durability and versatility help them stand out from other denim collections launched in the market.
International styles at affordable rates
Offering young office goers a breath of freshness to make their workplaces more exciting, Duke's new collection reflects the brand's continued commitment to offer a complete range under one roof. The brand is known for its sophisticated and bold designs, robust features that cater to the tastes of young cosmopolitan Indians. "Each garment in this collection is like a diamond crafted according to international style trends. Offering a complete value for money, the range is available at reasonable rates at all leading stores," says Kuntal Raj Jain, Director- Duke Fashions (I).
One of the most preferred apparel brands in India, Duke Fashions was established in Ludhiana, India in1966. The brand has over 400 EBOs across the country and is present in over 4,000 MBOs. Its product innovations and inspirational leadership helps it shape the future of Indian hosiery industry.