On the second day of Mercedes Benz Fashion Week Russia, L'Erede, a children's fashion brand, presented its collection. Outwear, sweaters, caps, hoodies with inscriptions highlighted the first part of the show. Next came summer blouses, jumpers and dress in shades of turquoise, pink and yellow. Flowers were the main decorative element of the second part of the runway show. At the event finale was a line of party dresses for children featuring embroidery, flounces, hoops, multilayer skirts and glittering embroidery shaped as swallows and flowers.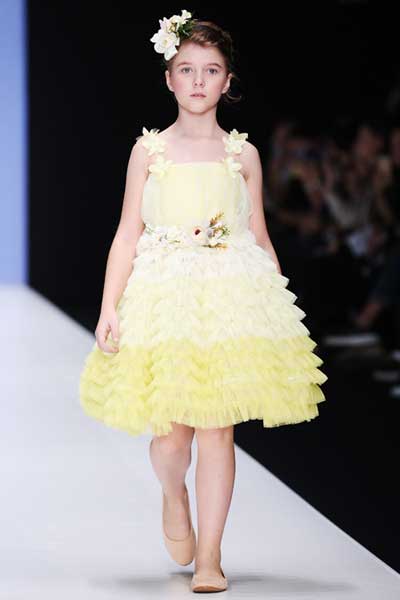 In the new season,Vadim Merlis went for an experiment. The foundation of his previous collections has always been clothing in a retro romantic style. Part of the current collection was designed in line with the sporty chic trend: hoodies and T-shirts were combined with silvery and golden eco leather skirts. Male tracksuits were made of red velvet while T-shirts had leather sleeves. Stripes and plaid came along with bright ribbon belts. The total look featured ultra short male shorts in fuchsia, which was the absolute major color of the collection. Dense multicolored tights, bright fancy flounces - all describe the new collection from Vadim Merlis.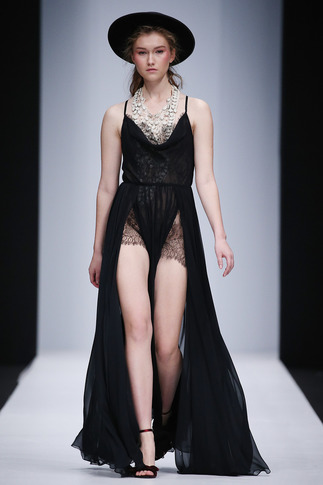 Designer Igor York created backpacks especially for the fashion week. Since 2011, he has been making hand-made exclusive male and female bags, brief cases, clutches, tablet bags, belts, and banknote holders.