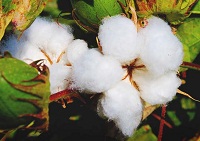 Global textile industry is making a significant impact with its bold adoption of preferred fibers and materials. Production of fibers has doubled in the past 20 years, reaching an all-time high of 111 metric tons in 2019, reveals Textile Exchange's new 'Preferred Fiber and Materials Market Report'. Pre-COVID-19 results indicated potential growth for preferred fibers and materials to be around 146 million metric tons by 2030. However, with altered social and environmental impacts, the market is not expected to grow at the desired scale.
Cotton advances while polyester lags
Owing to the existence of a few established programs, the market for cotton is currently more advanced than most other materials.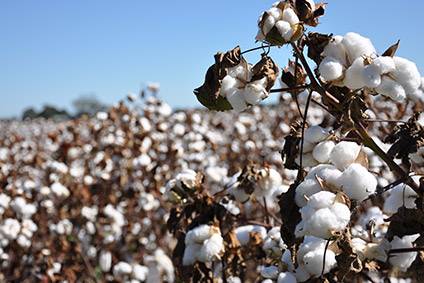 However, the industry needs to urgently increase its market share and also make the fiber most sustainable. Though the share of recycled polyester reached 14 per cent in 2019, the industry is not yet advancing at the required speed and scale as low fossil-based polyester prices creates market challenges for recycled and bio-based polyester, says the report. Due to technical challenges and less attention due to lower volumes, the market share of preferred polyamide is still low compared to polyester. Most recycled polyamide is currently made from pre-consumer waste, some also from discarded fishing nets. Increasing the use of post-consumer textiles is needed, the report suggests.
Wool creating a positive impact with responsible standards
Though conventional wool dominates the market, the adoption of non-mulesing and preferred wool programs such as the Responsible Wool Standard, is increasing. The industry's transition to these wool programs offers an opportunity to create positive impact in animal welfare, land use and biodiversity. Another factor that fuels growth is the use of recycled wool which has high impact potential despite a low market share.
Share of recycled MMCFs to increase
The share of Forest Stewardship Council (FSC) and Program for the Endorsement of Forest Certification (PEFC) certified manmade cellulosic fibers or MMCFs is around 50 per cent. Yet, the industry still sources around half of all MMCFs from ancient or endangered forests remains high. The current market share of "recycled MMCFs" is estimated to be below 1 per cent. However, it is expected to increase significantly in the coming years.
A growing interest in animal welfare, deforestation, land use and climate change issues has changed the focus of the leather industry. The Leather Impact Accelerator developed by the leather industry accelerates positive actions along the leather value chain. Increasing awareness about animal welfare has also led to the development of standards such as the Responsible Down Standard.
Making supply chains risk free
The use of preferred down standards helps to reduce the risks along the supply chain, says the Textile Exchange report. The report aims to reduce carbon dioxide emission from the textile fiber and material production by 40 per cent by 2030. It cites the examples of a few companies that are exploring innovative approaches to recycle carbon and directly use it as feedstock for textiles. For instance, led by the Institute of Textile Technology at RWTH Aachen University Covestro and its partners last year made elastic textile fibers based on carbon dioxide by replacing crude oil as a raw material. Similarly, Fairbrics with Airwear is developing a technology to convert greenhouse gas into sustainable polyester, while LanzaTech is developing a carbon recycling technology to create clothing like yoga pants from the CO2 emissions.