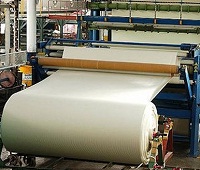 Already an exporter of $45 million textile products to Pakistan annually, Chinese private undertaking Challenge Fashion now aims to set up a Special Economic Zone in Pakistan. As per a Pakistan Today Profit report, Challenge has many global clothing and accessories brands like adidas, Icebreaker, Polartec, The North Face, Smartwool, Uniqlo, and Reebok as customers. One of the most admired and appreciated apparel producers of China, the group deals in outdoor and sports apparel and has been involved in the technical circular knit business for nearly two decades.
Eyeing $1billion exports in 3 years
Known as the one of the top three innovative textile companies in China, Challenge Fashion has a very creative product line and
offers some of the most sustainable products in the textile industry. The group plans to invest $150 million in Pakistan over the next three years. This will help to not only create 20,000 jobs but also increase its exports to $1billion over the next five years. This investment will also make Pakistan one of the most preferred FDI destinations and encourage others to invest in it.
Challenge aims to set up this SEZ in the vicinity of Lahore. Like most SEZs, this SEZ will also help modernize the Pakistani textile industry besides increasing its foreign investments and offering a better balance of payments. It will also help urbanize areas surrounding the SEZ.
Fiscal benefits for Pakistan's SEZs
Pakistan has various industrial areas offering variety of benefits. Its Punjab district has 26 industrial estates, while Sindh has 30, Baluchistan has seven and Khyber Pakhtunkhwa has 12. Though some of these estates, located in larger cities have been successful, others located in remote areas have failed to stimulate economic growth as they lack skilled labor and basic facilities.
Some of prominent SEZs include Sialkot, known for its sports goods and surgical instruments, Faisalabad and Gujranwala. These SEZs now plan to switch to another model either under the Federal or Provincial Governments or in collaboration with the private sector. They enjoy several fiscal benefits like a one-time exemption from custom duties and taxes for all capital goods imported into Pakistan for their development, operation and maintenance and exemption from income taxes for a period of ten years.
Challenge Fashion plans to set up the SEZ on 80 acre near the Lahore-Kasur road. Currently, categorized as agricultural, the land is yet to be converted into an industrial land by the Lahore Development Authority. The company has already set up a 370,000 sq. ft. stitching facility as a part of this project. Housing 4,000 employees, the facility exported products worth $70 million this year, which it hopes to increase to $100 million next year.