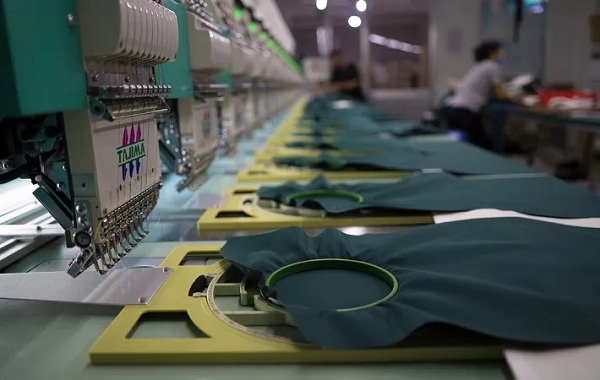 Widespread COVID-19-led disruption of business operations in China caused textile manufacturers to lose around 5 per cent export orders from October 2021 to March 2022. Most of these orders from the US were diverted to the Association of Southeast Asian Nation (ASEAN) countries, especially Vietnam, shows US Customs data.
Since the last few years, garment factories in China have been relocating to other nations due to rising labor costs. They have been mostly moving to countries in Southeast Asia and South Asia such as Vietnam and India, as per a Khmer Times. The popularity of Vietnam as a preferred apparel sourcing destination has been growing over the last few years. However, Myanmar and Cambodia have also caught up fast, says Wang Huanan, an industry leader with 20 years of experience in shipping and world trade.
The relocating of these factories has however, not had any major impact on China as it mainly involves manufacturing of low-value products. The relocation of textile factories has been directed to Vietnam in particular, as per a research by Everbright Securities.
New tax reforms and policies to attract investors
Cambodian and Myanmar have been attracting foreign investors by introducing tax reductions, exemptions and investment-friendly policies. The Cambodian government exempts foreign companies from import and export taxes for one year and corporate income taxes for three to five years on meeting requirements set by the Cambodian Investment Board. The government also exempts companies set up in special economic zone from taxes for nine years.
These facilities have enabled Cambodia's exporters to outperform Vietnam's. In the first five months of 2022, Cambodia's exports grew 34.5 per cent Y-o-Y with garments, leather goods and footwear being the most exported products. Most of Cambodia's exports are directed to the US. From January to May, Cambodia's exports to the US grew 57.7 per cent to $3.73 billion. The garment industry benefitted from special tariffs imposed on Chinese textiles following US-China trade war in 2018.
Another emerging popular destination for Chinese factories is Myanmar. Around 70 per cent garment factories in Myanmar are Chinese textile enterprises, notes Shi Kun, President, Chinese Textile & Garment Association in Myanmar. Access to preferential treatment from the US, EU and Japan is attracting many Chinese enterprises to set up units in the country. From 2012-19, garment factories in Myanmar increased from less than 100 to over 500. During this period, Myanmar's garment exports reached over 18 per cent of its total exports, and have now expanded to over 50 per cent. Exports totaled over $5 billion between 2018 and 2019, adds Kun.
The pandemic and following political turmoil interrupted this rapid growth and Myanmar's foreign trade value dropped 19.5 per cent Y-o-Y. Garments, luggage and travel bags, shoes and hats exports dropped 21.4 per cent. Garment exports are recovering slowly with trade resuming. The sector is likely to attract more investment as the political situation stabilizes, adds Shi.
Availability of raw materials, rising costs hinder growth
Both Myanmar and Cambodia continue to make clothes from imported materials despite rapid growth of manufacturing facilities. Factories import 95 per cent of their raw materials, notes He Enjia, President, China Textile & Garment Association in Cambodia. On the other hand, Vietnam has established the complete textile value chain including weaving, dyeing, printing and garment making. It provides over 40 per cent of the fabrics and accessories locally.
Textile manufacturers in Cambodia also have to face high electricity and water costs, says He. The cost of electricity is about O.14 US cents per kilowatt-hour (kWh), compared to 7 to 9 cents per kWh in Vietnam. Another drawback is rising labor costs. Before 2021, Cambodia's labor was low with basis salary of $61 a month. This has tripled to $194 a month driven mostly by political factors, these irrational rise is making Cambodia less competitive, affirms He.