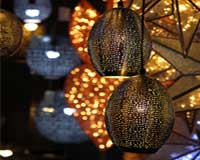 The fair which has been playing a vital role in providing a platform to Indian exhibitors of home, lifestyle, fashion and textiles products for the last 23 years is back this year starting form today. The Indian Handicrafts and Gifts Fair (IHGF) at India Expo Centre and Mart, Greater Noida will showcase the abundance of raw materials products backed by a rich heritage of design and handcrafting skills until October 16.
IHGF is amongst Asia's largest gifts and handicrafts fair, held biannually (spring and autumn edition) and organised by Export Promotion Council for Handicrafts (EPCH). Union Minister of Textiles, Ministry of Textiles, Smriti Zubin Irani will be inaugurating the fair. The five power-packed days with over 2750 exhibitors, spread over 190,000 sq metres area, brings you an entire range of home, lifestyle, and fashion accessories, with a traditional artistic finish in perfect harmony with modern designs and contemporary colours.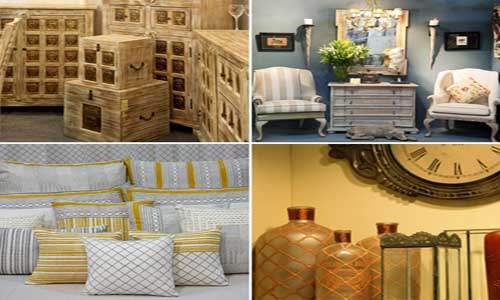 Visitors can go through materials like housewares, gifts, decorative, furniture, garden and outdoor, bathroom accessories, home furnishing, carpets, rugs, floor accessories, lamps and lighting, Christmas and holiday decor, spa and wellness, handmade paper items, educational games, trophies, fashion jewellery and accessories, stationery and gifts at this unique fair.
"The Limca book of world's records has already recognised the IHGF-Delhi Fair as the world's largest congregation of handicrafts exhibitors under one roof," informed Rakesh Kumar, Executive Director, Export Promotion Council for Handicrafts (EPCH).
The people who will be visiting the show includes buyers from across the globe who are wholesalers, distributors, chain stores, departmental stores, retailers, mail order companies, brand owners, buying houses and designers and forecasters. The show will also have visitors from major Indian Retail and online brands like Fab India, Westside, Trends, The Wishing Chair, Furniture Walla, Goodearth and many more.
The overseas buyers from over 100 countries include Argentina, Austria, Belgium, Brazil, Canada, Chile, China, Denmark, France, Germany, Greece, Holland, Hong Kong, Italy, Israel, Japan, Korea, Mexico, New Zealand, Norway, Oman, Philippines, Poland, Qatar, Romania, Russia, South Africa, Slovakia, Spain, Sweden, Switzerland, Thailand, Turkey, USA, UAE, UK and Zimbabwe.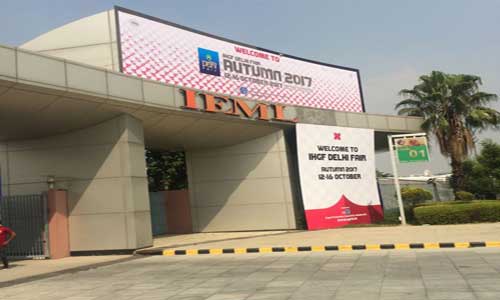 Major departmental stores who have already confirmed their visit to the show include Roost, Kirkland's, Pier1 Imports, Two's Company Inc., Interlude Home Inc. BBB, Anthropologie, Design House, Century Sourcing, Prestige Cutlery, Accent Décor, Apropos International, Kalalou, Appleman & Schauben, Interior Home Inc. and Hoesh International from USA, The Libra Company, UK, LDR Furniture group, Heine, Atlas Einrichtungs, Lambert from Germany, Eurogroup from Hong Kong, Lifestyle and Redtag from UAE, The Moshi from Sweden, Manor AG and Migros from Switzerland, Rivera Maison from Netherlands, & Samsara Furniture from Australia, Aux Fil De Saison from France and Ningbo D. Sky Home from China.
Based on a survey conducted during previous editions of the show, buyers from across the globe prefer to visit the IHGF-Delhi fair due to a great product range, attractive prices, different varieties, distinct quality and new product lines.
The extravaganza will also witness a live demonstration, regional craft, and knowledge seminars with complimentary facilities.
During this edition, a pavilion of cane and bamboo products from North-Eastern region and Jodhpur cluster will also be set up. Knowledge seminars will be on different and important subjects such as investments in handicrafts sector, goods and services tax, necessary compliances for handicrafts sector, neuroscience in marketing, survey from Telangana and trends and forecast 2019.
OP Prahladka, Chairman, EPCH elaborated that the quest for seeking something different, unusual and new drives a large number of buyers from all over the world to visit IHGF-Delhi fair during each edition and during this edition too buyers visit will be more than the previous years.