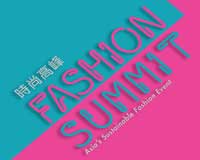 Asia's first Fashion Summit aims to make Hong Kong industry sustainable The influential decision makers in the Hong Kong fashion industry came together today to officially announce the Asia's first and largest sustainable conference dedicated to driving positive and sustainable change in the global fashion industry. Fashion Summit (HK), the largest two-day conference on driving sustainable fashion initiatives opened today, to be held on two days Sept 7-8 at the Hong Kong Convention and Exhibition Centre. The theme of Fashion Summit (HK) 2017 is "Fashion Summit – Zero Impact", to discuss tomorrow's sustainability solutions for fashion.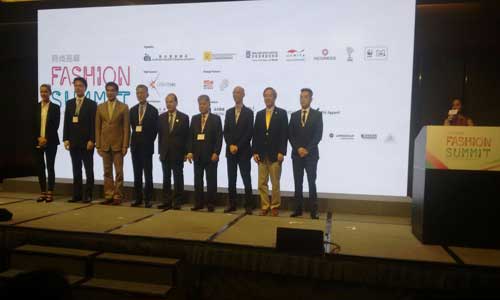 The conference aims to raise understanding and awareness on the role of the Hong Kong fashion industry in leading the charge for revolutionary change, and the critical role Hong Kong can play in driving sustainability. The objective of Fashion Summit is to increase environmental protection awareness of public and provide a sharing platform of sustainable fashion development. It brings together a panel of leading academics, key players from the fashion industry, NGOs, media, decision makers and leaders from across discipline and geographical boundaries to exchange insights on the latest sustainable fashion trends, technology, best practice, solutions and opportunities.
The Fashion Industry's Impact on the Environment
Fast fashion and a throw away consumer culture are the main culprits when it comes to fashion waste, causing overproduction, overconsumption and excessive refuse. The fashion industry is said to be the fifth most polluting industry in the world after oil, with global consumption of clothing and footwear expected to increase by 63 per cent by 2030, from 62 million tonnes today to 102 million in 2030 . With 150 billion new garments are produced every year, 15 per cent of textiles intended for clothing end up on the cutting room floor . Closer to home, Hongkongers spend an estimated total of HK$25 billion a year on clothes, with the average Hongkonger spending around HK$10,000 a year on clothes . Furthermore, textile garment waste amounts to 110,000 tonnes each year . Shockingly, approximately 20 per cent of industrial water pollution comes from textile dyeing and treatment in China. And in HK, 12,000 garments enter landfills everyday.
Fashion Future Challenge Award
Fashion Summit plays an important role in inspiring and nurturing young generation to involve earlier in sustainable fashion mindset. This will not only target in achieving a more environmental friendly fashion development, but also aim in preventing and protecting our living environment.
The launch of the Fashion Future Challenge Award is also announced, which is targeted at local university students and is set to commence in September this year. Fashion Summit (HK) hopes to tackle the pertinent issues facing the industry in terms of driving sustainable outcomes at each point in the fashion loop cycle as well as foster the spirit of collaboration for fabric makers, manufacturers, brands and academia, bringing them together to effect real, impactful change. In conjunction, the Fashion Future Challenge Award aims to recruit young talents into the cause.