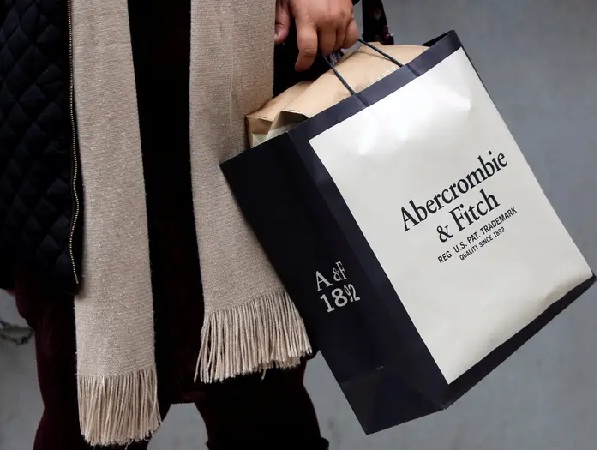 Popular brand across the US in early 2000s and 2010s, Abercrombie & Fitch is making a comeback with renewed focus on sustainability. The brand's debut on TikTok with the hashtag #aberchrombiehaul has already garnered 72 million views. As per a report by a content management company Brightly, Abercrombie & Fitch Co, announced its sustainability goals in 2019. The goals focused on three areas: product development, global home office and global stores. In line with these goals, Aberchrombie &Fitch Co has already sourced 100 per cent materials from Responsible Down Standard certified sources. It also sourced 13 per cent cotton through Better Cotton, and aims to increase this to 25 per cent by 2025.
Failure to achieve 100% sustainability
Many of Abercrombie brands are also involved in fashion resale. They have partnered with thredUP to recycle gently used women's and children's clothing items. However, the company is yet to achieve its goal of sourcing 100 per cent linen and wool from responsible sources. It has also failed to increase the use of recycled polyester to 25 per cent and expand workers' capacity to 50,000.
Reducing food and paper waste
Abercrombie & Fitch Co has also achieved few of its global home office goals. The company recycles 100 per cent cardboard, e-waste fabrics and denim scraps across the board. It plans to reduce waste by 50 per cent by 2025.
Waste reduction goals include reduction in food and paper waste. To achieve this, Aberchrombie & Fitch has partnered a service provider for composting food waste. It also printed 86 per cent less pages during 2021 to curb paper waste. Now, the company is training associates to deal with human trafficking and hopes to achieve 100 per cent success by 2025.
Managing carbon emissions
Operating 730 stores globally, A&F Co aims to recycle 100 per cent garment polybags used in these stores and also 100 per cent of other hazardous waste in domestic stores. The company also aims to reduce carbon dioxide emissions. It has already decreased these emissions from 128,830 metric tons in 2019 to 84,710 metric tons in 2020.
In 2021, Abercrombie & Fitch improved its transparency score to 21-30 per cent in the 2021 Fashion Transparency Index. The company plans to be more transparent in its policies, procedures, and social and environmental goals; though it may not disclose the outcome of supplier assessments. It is also yet to launch an eco-friendly apparel range.
Despite recent sustainability initiatives, Aberchrombie & Fitch continues to be a fast fashion company. The company is slowly transitioning to more eco-friendly practices, such as using recycled materials and working to decrease carbon emissions. However, it still needs to step up efforts to lessen the impact of climate change on our planet.