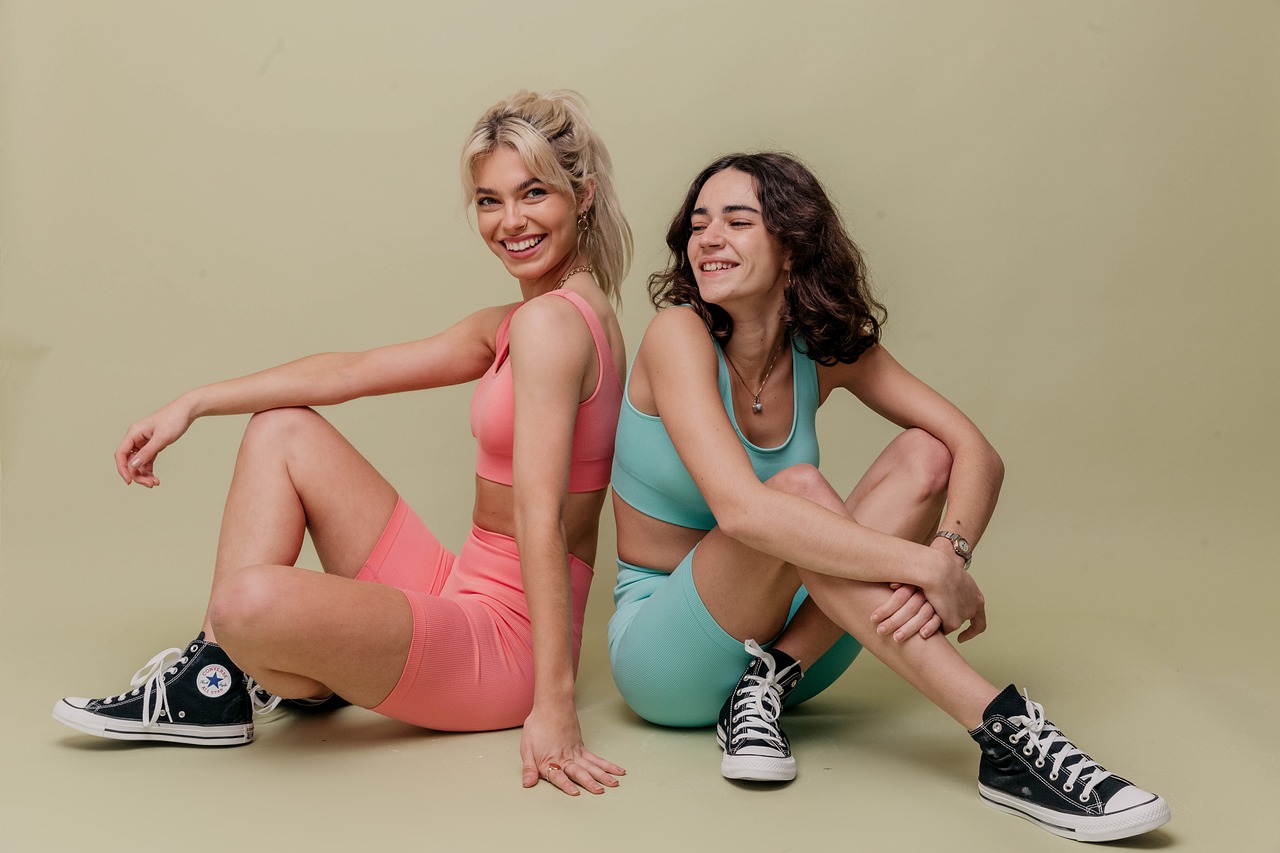 The women's active wear promotional segment seems to be doing more harm than good with most women experiencing negative body image as they compare their own body shapes with fit and toned models in tight-fitting clothing on these websites. Most images are far from realistic as these photo-shopped body-focused marketing is used to attract attention and promote their products, ignoring the fact that women experience lower self-esteem and body shaming.
Among many recent studies on women's body shaming and negative image, two studies by Australia-based Edith Cowan University (ECU), led by psychology researcher Ross Hollett, have shown the use of svelte and sexually attractive figures is greatly affecting women's self-esteem. The athleisure apparel segment that has grown in leaps and bounds after pandemic years and expected to be worth more than $548 billion globally by 2024, is a lucrative one and retailers are only concerned about making profits while they can.
Innovative eye-tracking experiment by new ECU study
The eye-opening 'Gaze behavior' study by Hollet, published in the International Journal of Consumer Studies used an innovative eye-tracking experiment to gauge website clothing shopping for active and athleisure wear and its psychological outcomes on women. The laboratory sessions of online women shoppers showed that most spend around 90–100 minutes per week browsing for clothes online and with well-being being top of mind, activewear is one of the most popular clothing categories.
Along with body image and self-esteem being monitored using a combination of self-report and reaction time that measures the high-tech eye-tracking technology is used to gauge their eye gaze behavior towards a new set of well-toned female models. Both these ECU studies showcased real women with normal average figures felt a sense of body-shaming and lower self-esteem in comparison to these unrealistic models when browsing an activewear website. However other websites such as casual clothing, homewares or accessories were far more relatable without creating a negative body image.
Need for rethink on ad campaigns
Some activewear brands such as Gymshark's shoot in London recently are facing backlash and frustration from women, as almost all of the seven models pictured in colourful outfits, were an unrealistic standard and a far cry from what an average women's body type is. These ads do not take the larger women into their product portfolio and are not a true representation of what gym clothes would look like on an average woman, who spends her hard-earned money on buying these clothes. The marketing and promotional strategies need to be changed in order to cash in on the women's active wear market globally, which was estimated to be $119,078 million in 2017, and is now expected to reach $216,868 million by 2025, registering a CAGR of 7.7 per cent.
With comfort and fitness taking precedence over Covid years, the athleisure and active wear segments have become extremely high-tech with water resistance features, bi-stretchable function, and anti-bacterial fabrics. It is now usually the apparel segment of choice in dress-down work days, streetwear, and other outings, with casual wear coming a close second.
Although North America dominates the market, the Asia-Pacific is showing growth too at a CAGR of 9.6 per cent, in terms of value. The polyester segment with its durability and flexibility factors is dominating the global women's activewear market. Women dominate the global apparel markets and it is time that active wear brands understand what they want instead of promoting unrealistic model figures, if they want to keep the profits coming in.