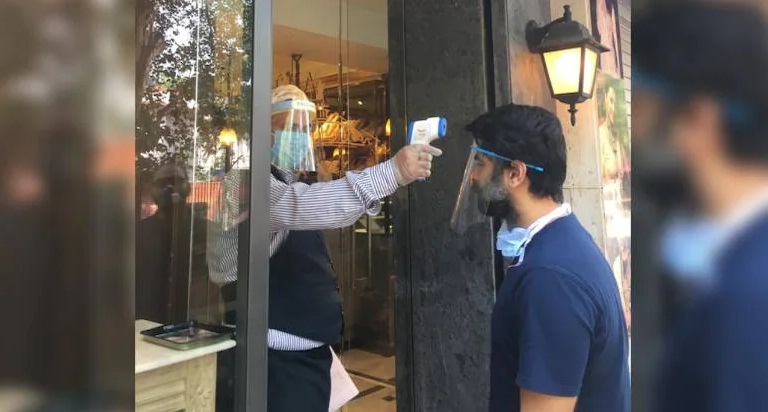 Like all other markets, the luxury fashion rental market too is bearing the brunt of recurrent COVID-induced lockdowns. As per Money Control, almost 80 per cent property owners in Indian high streets have witnessed 14 per cent decline in their rents. One of these prominent high streets is New Delhi's Khan Market whose rents have fallen and thereby Khan Market's position as one amongst the top 20 most expensive retail high street markets in APAC has dropped to rank 21, says a report by Cushman & Wakefield.
However, despite this, Khan Market continues to be the most expensive retail market in India with a rent of $195 per sq ft. The second position in this category is occupied by old retail hub Connaught Place which covets a rent of $153 per sq ft. The third most expensive market is the DLF Galleria in Gurgaon whose rent is $113 per sq ft.
Lockdowns lead to 9 per cent decline in rents
As per the Cushman & Wakefield report, recurrent lockdowns have led to an average 9 per cent decline in rents across India. This rents ranged between 18 per cent and 14 per cent in Kolkata and Bengaluru respectively while the decline was limited to less than 2 per cent in Chennai and Ahmedabad.
Rents for almost 60 per cent high streets in the Asia Pacific region declined in 2020. One of the worst impacted was Hong Kong's premier shopping district Causeway Bay, whose rents declined 43 per cent to HK$870 per sq ft per month.
Anshul Jain, Managing Director India and South East Asia says, the APAC region already has the largest base of global e-commerce users. Hence, its shift to online shopping post pandemic is perfectly comprehensible. The pandemic has also led to rise of the localization trend as shoppers preferred to shop from local brands to help them survive through the pandemic.
Around 50 per cent of 8,000 consumers surveyed by Rakuten Advertising reported spending on local brands. They are also avoiding international online brands and spending their money on domestic markets.
Omnichannel retail to boost luxury purchases
The pandemic has also increased the share of online luxury purchases from 12 per cent in 2019 to 23 per cent in 2020, says analyst Bain & Company. Consumers can now enjoy an omni-channel retail experience while shopping for luxury goods. This is likely to boost their luxury purchases leading to a further evolution of the luxury fashion goods sector, says the report.
Though the recovery of high streets is likely to be slow, global roll out of vaccine programs and the gradual return of retailers to normalcy will accelerate the overall recovery of retail sector, says the report.
However, this would also split consumer spending between value added and luxury goods. The global luxury retail sector rebounded within a year after the 2008 global financial crisis. This time too, the quick recovery of Chinese luxury sector paints an optimistic picture for luxury retailers.