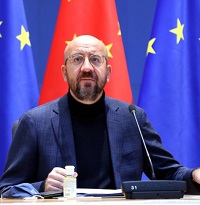 Seven years and 35 rounds of negotiations between the European Union and China finally culminated in the Comprehensive Agreement in Investments (CAI). The deal was announced by the two signatories this week, opens the Chinese market further to EU investors. German Chancellor Angela Merkel played a key role in finalising the deal before the rotating EU presidency went to Portugal. Days before a new administration takes charge in Washington, this is a significant diplomatic achievement for Beijing.
Deal with strategic significance
The importance of the accord between the two economic heavyweights cannot be underestimated. As per estimates, EU-China bilateral trade in 2019 was over $630 billion. Bilateral investments in the last 20 years were about €260 billion — EU companies have invested more than €140 billion in China, and Chinese FDI in the EU is about €120 billion.
The accord expected to come into force in early 2022, indicates the bloc's determination to focus on economic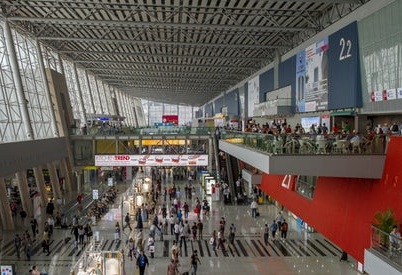 opportunities in Asia despite large scale criticism of Beijing's human rights. For the EU, it could also mean mudding its relationship with the new US administration, which had urged Europeans to consult them over China's economic practices.
Indeed, the CAI is not an FTA. But it will serve an important tool to open Chinese market for EU companies. As European Commission president Ursula von der Leyen points out the deal "will provide unprecedented access to the Chinese market for European investors". The Global Times editorial calls it "a New Year gift from China and the EU to the whole world" and "a portrayal of the two sides' common strategic courage."
For EU nations, the deal gives access to Chinese market for foreign investors across sectors. Moreover, it also tackles underlying Chinese policies which Europe and the US feel distorts market in favour of China with its industrial subsidies, state control of enterprises and forced technology transfers.
China gains geopolitically as it becomes more mainstream and may limit risks resulting from a tougher EU stance on Chinese investments in Europe. It also strengthens their longstanding call to begin negotiations on a FTA with the EU, which has insisted on an investment deal first. What's more the CAI, linked with the Regional Comprehensive Economic Partnership (RCEP), is an opportunity the EU could not ignore easily.
The CAI will put in place a single EU-China investment framework replacing 25 bilateral investment treaties. Under the CAI, China has offered comprehensive commitments in manufacturing, particularly in transport, chemicals, as well as telecommunication and health equipment. It has eliminated or phased out joint venture requirements or equity caps in the automotive sector, banking, insurance, securities and asset management. The real estate services, rental and leasing services, advertising, market research, management consulting and translation services, cloud services are all opened.
Of course, the deal still has to be passed by the European Parliament, where it could face some objections due to China's human-rights record. However, the buzz is the deal incorporates a Chinese pledge on labor standards meant to address human rights concerns, including a ratification of related United Nations-backed conventions.
India angle
Of course, the upcoming Portuguese presidency of EU has put relations with India on priority. However, India will need to focus anew on its EU strategy given that FTA negotiations are in the cold storage since 2013. With liberal investment opportunities in Chinese market, 'decoupling' from China narrative will become weaker in Europe. Beyond geopolitics India will need to make its market more attractive for European companies, including a serious intent of signing FTA.