The impact of global textile and apparel industry on the planet is not unknown. Global consumption of cotton alone leads to 220 metric tons of carbon emissions besides utilizing 4 per cent of the world's nitrogen fertilizers reveal studies. Since over 60 per cent of all textiles manufactured across the world are synthetic, and produced mainly from petrochemicals, their impact on the planet is quite alarming. Nevertheless, a TriplePundit report notes, a growing trend of manufacturing sustainable apparel and outdoor gear in the market. According to this report, many brands are launching sustainable products in the market. These include: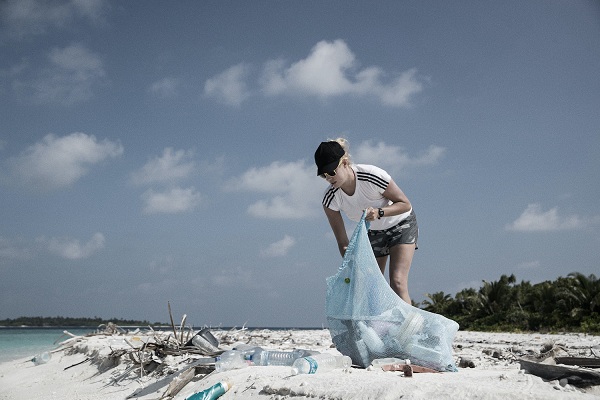 Sustainable apparel by Adidas
Adidas recently announced plans to incorporate more sustainable materials in its gear by the end of 2021. Moving forward the brand's apparels will be made with around 60 per cent materials including vegan alternatives to leather, more circular materials and ocean plastic. In 2020, the brand introduced apparels and footwear made with 71 per cent recycled polyester. Around 15 million pairs of shoes contain ocean plastic. The brand has a solid trade record of meeting sustainability targets with its sustainable apparel and gear. In 2022, it plans to make 17 million pairs of shoes with 7,000 tons of plastics collected last year with Parley for the Oceans.
Backpacks from alternative materials
Nowadays, backpacks made with alternative materials are being introduced. For instance, German brand Got bag has introduced backpacks made with fishing nets. Priced at $99, these backpacks are perfect for commuting and travelling alike, says Mary Mazzoni, Senior Editor, 3p's.
Fjällräven has also introduced the Tree-Kanken backpack. These 16-liter packs are sturdy. They are made with 90 per cent recycled water and eschew chemicals. The material used to make them is derived from spruce and pine trees in Sweden. The fibers used to make them are sourced from FSC-certified forests.
Buyback policy by denim brands
Many popular denim brands are deploying a blue jeans buyback policy. One of the most popular policies involves bringing in an old pair, and gaining a voucher to buy a new pair. Levi's, Ariat, and Pacsun have introduced this policy. Through such programs, fashion companies aim to develop a strong brand loyalty besides showing they can have a sustainable apparel program
Partnerships can also help fashion brands take on the sustainable apparel challenge. Madewell, long a pioneer with jeans buyback program, has teamed up with online consignment and thrift shop ThredUP, to collect one million pairs of jeans, which otherwise could end up at the local landfill or incinerator, by 2023.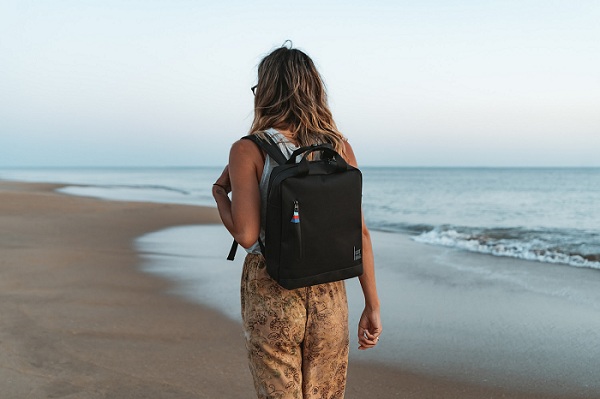 Gen Z drives the surge in thrifting
The sustainable apparel trend could also push the resale market to $80 billion by 2029, says a recent ThreadUp report. The market is being driven by Gen Z shoppers, adds a NPR report. The 1997-ish and later crowd is diverting their investments to sustainable materials. The fashion industry is also responding to these efforts us as evident from the popularity of apps such as Depop, on which Etsy plunked $1.6 billion to acquire earlier this year.
Use of recycled emissions in sports apparels
This summer, Lululemon announced plans to partner LanzaTech to develop yarn and textiles made out of recycled carbon emissions. This will help the company capture carbon from various feedstock, including synthetic gas, industrial emissions from industries such as steel, agricultural byproducts and household waste. The company has developed certain microorganisms that transform these carbon molecules into ethanol and other base ingredients that will eventually become fabric.
Focus on regenerative agriculture by Timberland
An early adopter of sustainability in apparels, Timberland alongwith its parent company VF Corporation has launched the first regenerative rubber supply system in the apparel industry. Aimed at bringing more clarity to the role of organic practices in regenerative agriculture, the new initiative will provide consumers an opportunity to contribute to a more sustainable supply chain.
A part and parcel of Timberland's goal of sourcing 100 per cent of its natural materials from regenerative agriculture by 2030, the initiative will provide Timberland with significant leverage over the extent to which organic and regenerative farming can become similar.