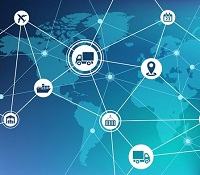 A new study by the World Federation of the Sporting Goods Industry and McKinsey & Company highlights supply chains as one of the main challenges for the sporting goods industry in 2021. Titled, 'Sporting Goods 2021 – The Next Normal for an Industry in Flux', the study says, for the first time since the financial crisis, the sporting goods industry's growth declined 7 per cent to $348 billion. Most brands, retailers and manufacturers reported losses in 2020 despite a rebound in business after the 1st and 2nd COVID-19 lockdowns.
Bright future outlook
The report predicts a positive outlook for sporting goods industry over the next 12 months despite uncertainties due to second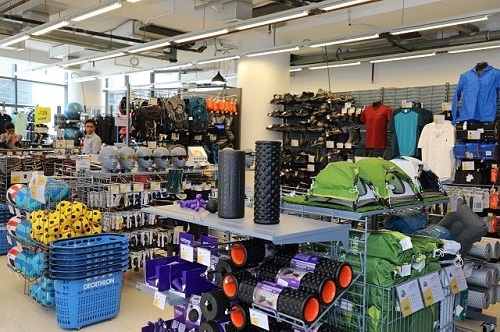 COVID wave and slow vaccination process. Sporting events like the Olympic and Paralympic Games and the UEFA European Football Championships are likely to make a comeback along with other home, outdoor and digital activities. Over 60 per cent sporting goods stakeholders are optimistic the current year will be better than 2020. They hope to build sturdier supply chain partnerships and explore local alternatives.
Faster processes and deeper ties
The report states, e-commerce model progressed as much as four years in the first month of the pandemic. E-commerce companies were more agile and had regular product runs closely associated with demand. The lead times of Asian suppliers and lead times of big sporting goods companies reduced to 30 days. The industry also explored near-shoring and re-shoring options to cut lead time and shipping insecurities caused by trade rule worries. Around 73 per cent sporting goods leaders are now engrossed in building closer relations with suppliers. Around 60 per cent expect to strengthen their supply chains over approaching period.
To benefit from these shifts in supply chain logistics and capabilities, industry leaders need to adopt a new business model that speeds up identification, production schedules, and supplier contracts. Also, companies need to focus on deeper ties with suppliers to make operations more agile and responsible.
Trends for 2021
The report also identifies the trends that will dominate sporting goods industry in 2021:
Athleisure: The pandemic has blurred the line between home and office. Hence, there is rising acceptance of athleisure in formal environment. Over 75 per cent expect the athleisure market will grow, and 33 per cent attribute its growing popularity to COVID-19.
Sustainability: COVID-19 has also accelerated demand for sustainable products. Around 67 per cent consumers emphasize on sustainable materials while buying clothes. From mid-2017 to mid-2020, the number of net new 'sustainable' SKUs introduced in the online market grew 58 per cent per annum.
Digital fitness: Driven by social distancing and stay-at-home requirements, digital fitness gained popularity last year. Though not a complete for traditional sports and exercise, this trend is likely to culminate in a hybrid model including free and paid apps, livestream and (non-)connected equipment.
Online shopping: Online shopping for sporting goods increased thrice as much from 2019 to H1 2020. Experts expect this trend to stabilize at around 25 per cent in 2021.
Shift in marketing: Cancelling or postponement of sports events encouraged sports marketing to shift from physical assets to influencers on social media channels. Around 43 per cent respondents do not expect sporting goods marketing to be as closely linked with major sporting events in future.
New retail experiences: Lockdown measures have accelerated the crisis for brick and mortar stores. Around 45 per cent respondents expect companies to set fewer stores in the current year. They also expect stores to offer new facilities and make the shopping experience more memorable.