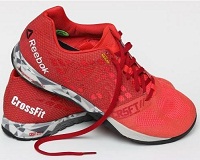 After a challenging era, when its annual revenue shrunk $2bilion in the eight years since its acquisition, Adidas has finally put Reebok up for sale. In the past eight years, Reebok closed almost half its stores in North America besides deviating from its original aim of being a sportswear brand.
As per a Business of Fashion report, Adidas plans to sell Reebok at a steep discount on $3.8 billion it spent 16 years ago to buy the brand. The deal is expected to close in the first quarter of 2021 itself. As per the German business publication Manager Magazin, before the pandemic Kasper Rorsted, Chief Executive Officer, had sought €2 billion (about $2.4 billion) for the brand. However, post pandemic, this value has been downgraded to almost half.
Recovering losses
In the first nine months of 2020, Adidas' revenues declined by 20 per cent year-on-year to €13 billion (about $16 billion). This decline was mainly driven
by 22 per cent year-on-year drop in Reebok's revenues. Hence, Adidas now plans to do away with Reebok and focus only on its core brand.
Through this sale, Adidas also aims to recover from its FY2020 Q3 loses, when China sales declined 5 per cent. As per Jamie Merriman, Bernstein analyst, the divestment will allow Adidas focus on its own operations and remove the lower margin business from the group.
Buyers interested in buying Reebok
Prospective buyers for Rebook include Chinese sportswear giant Anta and VF Corp., which recently acquired Supreme. Adidas may also consider other buyers like Percy Robert Miller, the rapper and entrepreneur known as Master P, with former professional basketball player and investor Baron Davis, as well as licensing giant Authentic Brands Group.
Reebok's partnership with New York designer Kerby Jean-Raymond for a footwear range has helped it establish its credibility. With this partnership, Reebok has launched many new products and managed new projects. The partnership also helped the brand increase sales by around 20 per cent in December 2020 and January 2021, says Matt Powell, NPD Group. According to him, Reebok has an extremely strong value of the '80s and 90s product. Powell expects private equity firms to be interested in buying Reebok as well as footwear companies who aim to tap the retro trend. He also expects retailers looking for a strong in-house label to be interested.
Other buyers interested in buying Reebok include Master P and Baron Davis as they see opportunities for collaborations if the brand became Black-owned. The Authentic Brands Group also has its sights on this purchase as it already has a partnership with Shaquille O'Neal whose 1990s endorsement deal with Reebok had O'Neal had gained immense popularity.