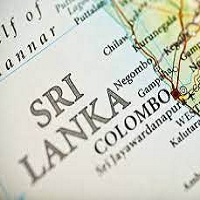 Sri Lanka's apparel industry forayed into exports in the late 70s. This ushered in forex and recognition to the industry. Facilitated by the 200 Garment Factories Program, Sri Lanka expanded manufacturing across the country during the 90's. This helped the country uplift its rural economies. As per a Knitting Industry report, its manufacturing evolved further in the last decade as it focused on end-to-end partnerships and complete customer solutions. However, the industry's full potential is yet to be realised.
Known as a trusted partner within global supply chain of leading brands and retailers, Sri Lanka has witnessed significant disruption in its economy due to the pandemic. This has made its vision of elevating the country to an $8 billion global apparel hub by 2025 more criticals.
Aligning to changing trade scenario
Global apparel exports reached $493 billion in 2019. However, Sri Lanka's contribution was just 1 per cent of this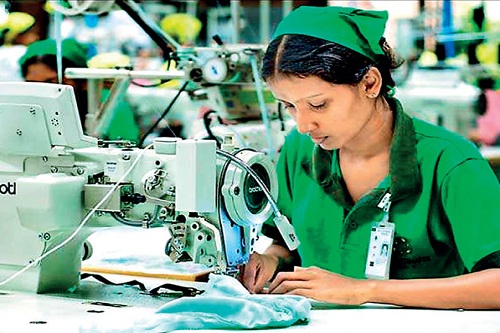 at $5.3 billion. The country now aspires to grow its apparel exports to $8 billion. Despite high labor costs and less export market access, the Sri Lankan apparel sector progressed by leveraging other sources of competitive advantages. The country is known to be a reliable and high quality apparel supplier, which has elevated its reputation and overall positioning amongst reputed global brands including Victoria's Secret, Marks & Spencer, Boss, NIKE, Calvin Klein, GAP, Levi's, Ralph Lauren, Lululemon, Calzedonia, Intimissimi and Tommy Hilfiger.
Unlike other regional counterparts, Sri Lanka's apparel sector also attracts better professional talent. Many fabric manufacturers have established their factories within the country's Free Trade Zones while labor-intensive apparel manufacturers have relocated to rural areas.
While the Sri Lankan apparel sector is on its way to realize its true potential, it needs to leverage these strengths and align itself to changing trade shifts. With the political and economic tensions between the Far East and West increasing, a significant amount of trade is likely to shift away from China 2022 onwards. Sri Lanka's policymakers including its industry umbrella organisation, the Joint Apparel Association Forum (JAAF), and its constituent associations, including the Sri Lanka Apparel Exporters Association (SLAEA), plan to facilitate this process of achieving the sector's vision.
Conducive environment for innovation
To boost apparel exports, Sri Lanka needs to retain existing concessions under the EU and UK Generalized System of Preferences (GSP) Plus schemes while securing tariff reductions to other countries. The country's needs to increase its export quota of eight million garment items per year to India, one of the fastest-growing regional economies.
Sri Lanka aims to evolve as an innovative apparel hub, it needs to create a safe and conducive environment for innovation by focusing on Intellectual Property and data protection laws. Similarly, it needs to reform its colonial-era labor laws and provide favorable policies and incentives for investments related to backward integration and automation.