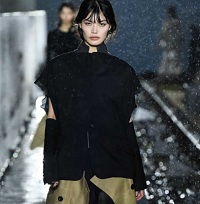 The reopening of economies after COVID-19 induced lockdowns pushed fashion brands and event organizers across the globe to reinvent their working styles. Rumors of another wave of infections encouraged event organizers and attendees to remain attentive to changing market scenario. As a Business of Fashion report says Kaou Imajo, Director, Japan Fashion Week Organization (JFWO) prepared his organization for both a phygital and digital event. He also arranged for PPE and temperature checks at the exhibition venue.
Stepping up online operations
In Seoul, health restrictions forced Seoul Fashion Week Director Jeon Mi-kyung, to go virtual. With smaller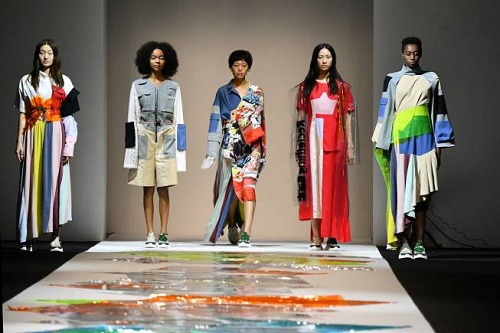 brands having trouble securing spaces for shows and presentations, designers were forced to go digital. The report further elaborates women's wear label, EENK introduced the Virtual Reality experience for its customers. For this, EENK partnered with showroom agency Future Society and Dazed Korea for digital activations, while also hosting a physical presentation at multi-brand destination Boon the Shop.
Tokyo-based designer Masayuki Ino also explored the virtual reality concept for his label Doublet's Halloween-themed show. The show provided attendees VR goggles to watch a 10-minute horror movie which featured zombie-like models in the brand's signature streetwear collection. Both Tokyo and Seoul are stepping up efforts to increase online shows. Tokyo has explored the Virtual showroom Joor to bridge the gap between global buyers and designers, while Seoul opted for Le New Black. Jeon Mi-Kyung, Director, Seoul Fashion Week, plans to work with TV programs and Korean "super app" Naver to stream shows live. She plans to link up with WeChat to livestream shows and launch a sales program for buyers and consumers to target Chinese buyers and shoppers.
Lessons from China
This year, Shanghai Fashion Week was a complete homegrown affair with brands focusing on local retailers. Unable to travel abroad for appointments, local buyers used their budgets to support local talent. South Korean and Japanese brands have also placed a renewed focus on Chinese buyers, who have become the most in-demand in Asia.
According to Madame Lu, Secretary General, Shanghai Fashion Week, the feedback from brands and showrooms that participated in the Shanghai Fashion Week indicates the industry has largely recovered from the challenges faced earlier this year. The event's WeChat index peaked at 1,162,290, outpacing Paris Fashion Week's 240,914, points to its growing cache among local consumers. Hence, organizers plan to focus on retail innovation as well as supply chains and sustainability, which Lu hopes will become increasingly significant to shoppers in China.
Following China's footsteps, Tokyo and Seoul will focus on local talent and becoming stronger fashion ecosystems in their own right. In June, Japan Fashion Week Organization planned to move its Rakuten Fashion Week from October to August in 2021. This will not only buy Tokyo's designers time to meet buyers and produce wares but will also enable more buyers and press members to attend the show.
Exploring Japanese history and culture
Rakuten Fashion Week will focus on Tokyo's strong suits. It will be one of the most original and attractive shows, says Yohei Oki, half of the design duo Shoop, which hosted its live runway show on October 17. Tokyo-based designer Mame Kurogouchi who frequently holds shows in Paris, believes, the event will be center of the junction and offer more than runway shows. She advises organizers to focus on quality and take advantage of Tokyo's historic sites for showcases.
Imajo plans to tap into Japan's soft power by introducing more cultural events around music and food. With brands like Sacai and those under the Comme des Garçons umbrella opting to show in Tokyo this season, a new homecoming trend could start in Japan.