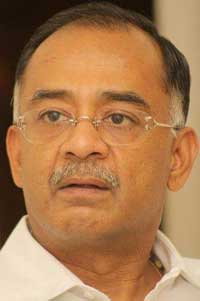 Manikam Ramaswami, Former Chairman, SIMA, and CMD, Loyal Textiles, passed away at 63. He collapsed after being administered anaesthesia for a dental procedure. He leaves behind his wife and daughter. The Loyal Group includes P.Orr & Sons, a popular watch dealing and servicing company.
Ramaswami was also the past chairman of Texprocil, the association for cotton textiles exports promotion and played a key role in the Confederation of Indian Industry. He was an extremely dynamic personality and an industrialist who demonstrated great leadership to many textile units in southern India. He worked closely with the government for the introduction of the Technology Upgradation Fund Scheme, the modular drawback system and the CENVAT route for the textile industry. And as chairman at Texprocil, he had taken several efforts to boost yarn exports.
A mechanical engineer from IIT, he was awarded the Banco Foundation Gold Medal. As a part of his college project, he received a patent for an oscillating piston internal combustion engine. He joined Loyal Textile Mills, his family business, full time in 1976. The company's revenues rose to Rs 200 crores from Rs 2.5 crores in 1975. Ramaswami was passionate about education — he was the correspondent of the Thiagarajar School of Management, Madurai.