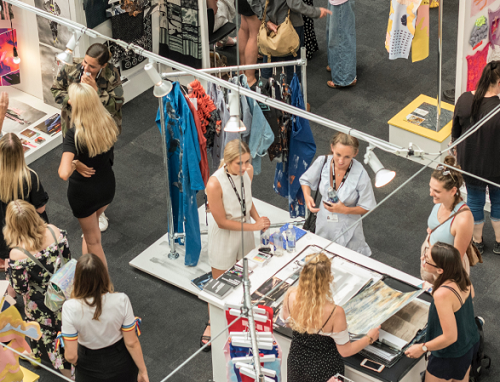 Well-known in Italy as the one and only place to source garments, knit wear, fabrics and accessories from European and non EU counties, Ready to Show Online is the first event in Italy to give international apparel, accessory, textile and leather manufacturers direct access to major European buyers, including importers, private labels, large retailers and all other imported apparel and textiles.
The show will feature companies from all countries, product categories and distribution channels. It will give producers representing all product subsectors, from large bulk orders to small orders with an opportunity to meet qualified buyers and potential partners registered via our VIP check-in.
Visibility to all businesses
Completely user-friendly, the site will enable even the smallest in the fashion business to be visible with a dignified presentation not always available during traditional trade shows. Buyers visiting the show will be able to work with ease and devote their time to searches and exhibitors. Selected participants from all producing countries for each sub-sectors , either for bulk orders or small MOQ will be able to meet qualified buyers pre-registered through our VIP check-ins. The portal has been structured to offer the best service to demanding buyers. The data-base currently includes 30,000 names of prospective visitors. It has an intensive presence on LINKEDIN and all other social networks.
Seminars & Conferences
The portal will organize extensive seminars and conferences programs during the whole year with international speakers and prestigious sponsors. It has close association with all relevant national fashion boards and associations and sends personalized invitations to participate with VIP treatments. The portal will also organize special events and intensive trade PR campaigns.
Ready to Show Online is being organized Tortona Design & Fashion which is owned by Georges PAPA ,a consulting company specialized in textile and garments businesses. Georges PAPA has been operating in fashion business since 1975 both for internaetional and national official trade and industry bodies. The company has held 40 editions of the Ready to Show event in Milan since 2001 which has allowed it to develop an extensive data-base of all Italian fashion industries and trades from yarns to haute couture