The global T-shirt market which had maintained positive growth trajectory for two years since 2016 fell for the first time in 2019 by -3.5 per cent and reached $88.5 billion, reveals a IndeBox study 'World - T-Shirts - Market Analysis, Forecast, Size, Trends and Insights'. The study indicates overall, consumption saw a relatively flat trend. "The most prominent rate of growth was recorded in 2018 with an increase of 5.2 per cent against the previous year." In this year consumption reached its peak level of $91.7 bilion, and then dipped in 2019.
Consumption highest in China, India ranks third
Based on volume, the countries with the highest T-shirt consumption in 2019 were: China (4.4 billion units), the US (2.9 billion units) and India (1.8 billion units). The top three account for 36 per cent of global T-shirt consumption. Japan, Pakistan, Indonesia, the UK, Nigeria, Bangladesh, Germany, Mexico, Ethiopia and Turkey followed them, together accounting for 22 per cent.
In fact, based on value, China led the pack with $12.9 billion, followed by the US ($6 billion) and India raked third. However, the countries with the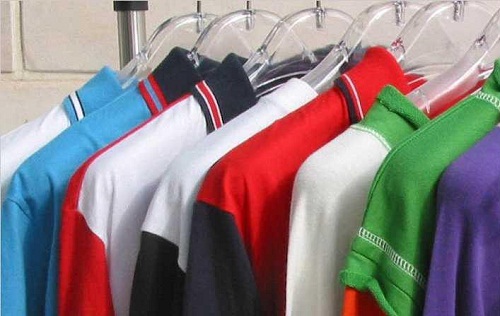 highest levels of T-shirt per capita consumption in 2019 were the UK (9 units per person), the US (9 units per person) and Germany (6 units per person).
Growth drivers change as per region
The study clearly indicates in the apparel daily use category, T-shirts is one of the main goods. Sports and outdoor activity also generates demand. Consumption pattern changes as per fashion trends and social life.
In the US, T-shirt market is driven by fitness trend. The need for athletic comfort becomes an important factor in the buying process. Also, with the pandemic, the ongoing trend of using activewear as everyday attire will continue and T-shirts that feature a blend of fashion and functionality will sell well. This is the reason why, top sportswear brands continue to launch new and appealing products.
Similarly in the EU market there are some clear trends. New variations and styles, and eco-fashion are being introduced. T-shirt consumption across Europe is expected to grow due to the rising fashion consciousness about T-shirt, and increasing purchasing power of the young population.
Meanwhile the market in Asia is expected to remain strong with an increase in the number of consumers. Lifestyle changes, higher disposable income and demand for trendy fashion is giving a huge boost to Asia's T-shirt market. Another major growth booster is rapid urbanization followed by rising popularity of Western lifestyles. Also, Asia happens to be a global centre for T-shirt production, thus easy availability of the product.
Pandemic's affects on T-shirt category
Much like all other sectors, COVID-19 impacted the global T-shirts market with production facing headwinds due to lockdowns. And when China started easing and opening production units there were order cancellations which resulted in a stockpile of merchandise. This may have led to overstocking of warehouses, putting pressure on prices. Therefore, when demand grows back, recovery of production may be delayed until the stocks are sold, putting pressure on T-shirts category as a whole.
As per IndexBox estimates, in 2020, global consumption of T-shirts declined somewhat against 2019. In the medium term, as the global economy recovers market is expected to grow gradually, driven by rising population, recovering incomes, and the replacement of outworn ones, together with the consumer intention to get something new after a period of limitations. Overall, market will grow over the next decade, at an estimated CAGR of +1.1 per cent from 2019 to 2030. With this the volume of T-shirts market will be around 29 billion units by 2030.