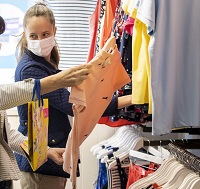 The pandemic caused a seismic shift in fashion retail last year and retailers expect this change continue in future. Figures from UK's Office of National Statistics show, fashion sales plunged 75.7 per cent and 49.3 per cent in March and April last year. By the end of the year, clothing sales declined almost 25.1 per cent, says a Drapers Online report.
Lockdown restrictions compelled shoppers to shop online, giving a boost to sales of digital fashion retailers. From September to December last year, Boohoo Group's sale rose 40 per cent while those of Asos rose 35 per cent. Independent retailer Wolfe & Badger also recorded an increase in online sales during the period.
Digital platforms record high sales
Online sales became the common theme for fashion retailers in 2020 with sales of John Lewis growing 70 per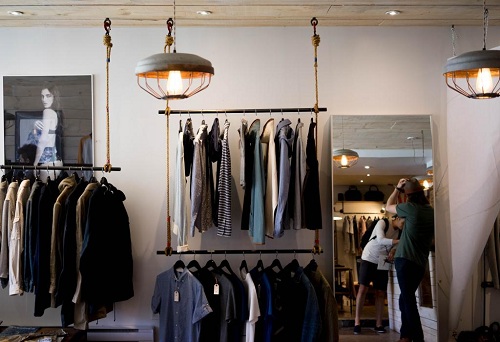 cent by December 2020. The retailer also noted consumers' growing preferences for shopping during the day rather than evening. Another retailer, Joules also witnessed a shift in consumers' shopping habits as its digital sales increased from 20 to 70 per cent of its total sales.
Joules improved its digital platform by adding more relevant product listing, enhancing its products filtering, enabling a more seamless search of products and improving website's navigation. It also added new payment options such as Klarna, Apple Pay and Google Pay.
New technologies to attract shoppers
The rise in online sales also encouraged fashion retailers to use new technologies to interact with shoppers. Wolf & Badger moved events, panels and workshops to Instagram, which enables it to reach a much wider audience, says George Graham, Co-founder and CEO. Similarly, John Lewis launched online personal styling appointments via Instagram. It's first virtual personal styling appointment was launched via Instagram within three weeks of the first national lockdown. The group now plans to expand these sessions via Zoom from March this year.
While stores have reopened with restrictions and safety precautions, shoppers still do not feel confident enough to venture out and shop. David Dalziel, Creative Director, Dalziel & Pow expects shoppers to again start flocking to stores once restrictions loosen. They would want to reconnect with things they missed during the pandemic besides feeling safe.
Dalziel advises retailers to adapt their in-store experience and range presentations to suit new consumer attitude. He recommends retailers to emphasize on storytelling from the shop window to the fitting room. He also suggests investing in pay-points at the fitting room to create a more seamless journey for consumers.
A toll on retailers' mental health
The pandemic has also taken a toll on mental health of fashion retail employees. Charity organization for the UK retail industry, Retail Trust has reported an 81 per cent rise in requests for mental health support from people working in fashion retail since the start of the pandemic. The charity noted over a half of them are suffering from anxiety, depression and stress and, has launched nearly 1,000 counseling sessions.
Retailers are also supporting their staff by introducing new safety measures in stores. For instance, high street retailers Matalan and JD Sports installed body cameras to deter and record aggressive customers in store. Marks & Spencer has partnered Unmind – an app designed to encourage staff to regularly take time for their mental health. The retailer also organized a staff Well-being Fair in January 2021. The buying teams of retailer Next have developed new ranges by using digital technologies that enable them to handle diverse tasks from amending garment fit to checking color continuity. The pandemic has changed fashion retail forever. It is unlikely the industry will ever go back to its original mode of functioning.