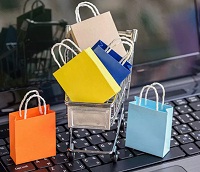 With consumer behavior undergoing mass transformation, the Indian retail sector has been most affected by COVID-19. But like a silver lining in dark clouds, the sector is likely to benefit from this development in the long run, says a report by the Economic Times.
Rising safety concerns amid the pandemic has led to more consumers preferring online transactions, increasing digital penetration and mobile usage across India. As per Bain & Co, India's online shoppers are likely to reach about 300 million by 2025. A Redseer report also estimates online shoppers will rise by 85 per cent in 2020.
The use of social commerce and m-commerce will also accelerate in future. Paypal expects the value of social commerce to rise to $100 billion while increasing penetration of mobile-commerce will push retailers to launch special mobile apps for add-on services.
New opportunities for brick and mortar stores
The post pandemic world also offers new opportunities to brick and mortar stores. As per the report, these stores can provide an experiential shopping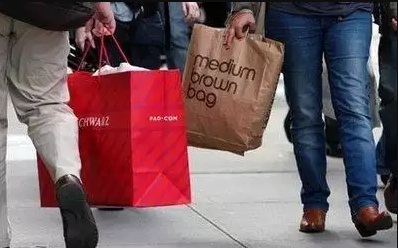 environment by partnering online players. They can also expand their business by taking the omni-channel route.
The second strategy is already being adopted by large e-retailers offering digital services to offline stores. The 'Local Shops' platform of Amazon has onboarded 5,000 offline retailers across various categories. These stores fulfill local orders by using Amazon's technology based on area pin codes. Reliance's JioMart platform also connects three crore offline retailers with over 20 crore customers.
Amazon, Starbucks and Shoppers Stops are also setting up data warehouses to facilitate their consumers online and offline transactions. This helps them provide a 'phygital' experience to their consumers.
New business models for better margins and prices
E-commerce also enhances product deliveries of FMCG retailers including Hindustan Unilever, ITC, Modelez, Procter and Gamble, Dabur and Colgate. Besides launching new apps and websites, these retailers are partnering with Dunzo and Swiggy for products delivery. Through their apps, these companies hope to generate better margins and products prices, and also enhance their consumers' shopping experiences. To avoid overcrowding in metros and Tier-I cities, brands and retailers are expanding into smaller Tier-II, III cities as they offer huge growth opportunities to offline as well as online retailers
Agile firms to shape future market growth
As the year 2021 promises to be a year of technology-driven innovations, many brands' are likely to reshape their business models and operations. Agile firms will capture majority of the market share by integrating digital strategies into their daily operations. Neighborhood stores will continue to flourish and makeup over 95 per cent of India's grocery market. Firmly entrenched the Indian consumers' psyche, offline stores will herald a new era in India retail by integrating new technologies in their operations.