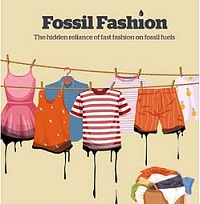 Global fashion industry's addiction to synthetic fibers has doubled the use of polyester in the last 20 years. As per a Changing Markets Foundation report, polyester will account for 85 per cent of global use of synthetic fibers by 2030. Titled 'Fossil Fashion: The Hidden Reliance of Fashion on Fossil Fuels', the report was released in collaboration with the Plastic Soup Foundation, the Clean Clothes Campaign, Zero Waste Alliance Ukraine, No Plastic in my Sea and WeMove.EU. The report attributes the rise in polyester use to anexplosion of cheap, low-quality clothing across the globe. As brands launch almost 20 collections per year and apparel purchases have increased by 60 per cent in the last 15 years, global fashion production is likely to leap to 102 million tons in 2030.
Fast fashion addiction causes 87% loss of clothes
Another reason for the huge rise in fashion production is the addiction to synthetic fashion and its consumption of cheap clothes, which leads to 87 per cent clothes being dumped in landfills.
Dumped clothes often release tiny microfibers that are invisible to the human eye. Non-biodegradable, these microfibers are found everywhere, from the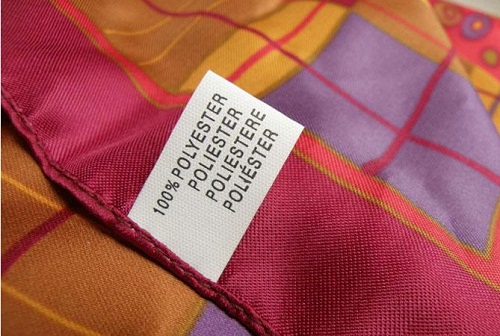 Arctic Ocean to food chains. They are also present in 80 per cent of tap water and are found in the placentas of unborn babies. They are not only harmful for sea creatures but also disrupt human lung development.
A detailed plan to reduce fashion consumption
The fashion industry has failed to reverse the negative effects of microfibers despite launching many green labels and initiatives. Hence, the new textile strategy, to be launched later this year by the European Commission, needs to include a detailed plan to slow down this consumption rate, urges Changing Markets Foundation.
Changing Markets Foundation states, the fashion industry can achieve this by distancing itself from the use of fossil fuels, increasing the quality of materials and being more responsible for the end-of-life of their products. It can also invest in viable fiber to fiber recycling technologies and separate collected, reused, and repaired materials.
To expose irresponsible corporate practices and create a more sustainable economy, Changing Markets Foundation has partnered with non-governmental organizations (NGOs) like the Plastic Soup Foundation, an Amsterdam-based NGO focused on stopping plastic pollution at the source and Zero Waste Alliance Ukraine, a public association that unites Ukrainian zero waste initiatives. An independent and values-based organization, WeMove.EU also aims to transform Europe in the name of community, future generations and the planet while another NGO No Plastic in my Sea aims to tackle plastic pollution in the marine world.