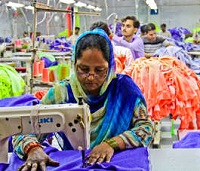 Pakistan's textile exports increased by 7.7 per cent with knitted garments and hosiery taking the lead in first half of current fiscal 2021 compared to the same period last year. As per Faisal Mehboob Sheikh, Zonal Chairman Pakistan Hosiery Manufacturers Association (PHMA) and chief coordinator Adil Butt the country's textile exports in Jul-Dec (2020-21) was $7.4 billion compared to $6.9 billion in same period 2019-20, a growth of 7.7 per cent.
Knitwear boosts textile exports
Sheikh points out one of the major textile products that contributed to positive trade growth was knitwear, which increased from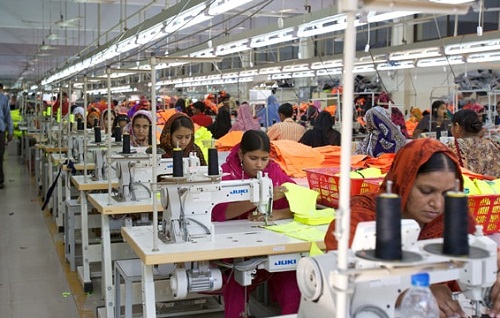 $1.5 billion last year to $1.8 billion in the current year, a growth of 16.5 per cent. According to him Pakistan's positive export growth for the fourth consecutive month in December 2020, is a vindication of government's policy to keep the wheels of economy running during the pandemic. Knitwear, knitted garments and hosiery plays a crucial role in the country's exports growth, as the industry continued to show its resilience during the pandemic. On a year-on-year basis, textile exports increased 22.7 per cent during December 2020 as compared to the same month last year. Exports during December 2020 were $1.4 billion against exports of $1.1 billion. On a month-on-month basis, exports from the country increased 9.2 per cent during December 2020 compared to exports of $1.2 billion in November 2020.
Based on these figures, the country's trade deficit also increased 6.4 per cent during the first half compared to same period last year. Trade deficit during the first six months of current fiscal was $12.4 billion against a deficit of $11.6 billion last year.
And as Butt says, the comparatively good performance of value-added textile category proves it has been the main growth driver for the country's overall exports. The value-added sector clocked in growth because of preferential access to European Union under the GSP+ scheme which can further be enhanced with government support.
He believes Pakistan needs to establish an Aggressive Marketing Plan for garment export to get maximum GSP-Plus benefits. He also emphasized the need for a taskforce, especially when the Chinese garment industry, with 30 per cent global apparel market share, is relocating. A regional taskforce could help determine issues being confronted by the industry and suggest measures to ensure its viability and competitiveness in the international market.