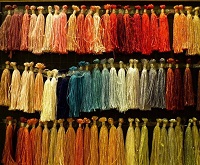 The ban on import of Chinese textiles by the US might prove to be a blessing for the Indian textile industry, spurring not just its cotton but also silk exports.
Focus on Indian cotton
China caters to around 30 per cent of cotton consumed globally. A ban on Chinese cotton globally may shift world's focus to Indian cotton, spurring yarn exports to Bangladesh and Vietnam, said well known textile expert Rajesh Bheda to the Indian Express recently. Likewise, nearly 80 per cent of the silk threads India uses are imported from China. However, the country also has a good homegrown industry that can produce varieties of silk like broacade silk, etc explains designer Hemang Agrawal. Experts opine that limiting or controlling Chinese textiles and apparel imports would will be good for the Indian textile industry as China has been dumping various products at cheap rates thereby undercutting Indian textile and apparel makers.
Schemes to boost silk exports
India is world's second largest producer of raw silk says Indian Silk Export Promotion Council (ISEPC) and is also the largest consumer of pure silk. Over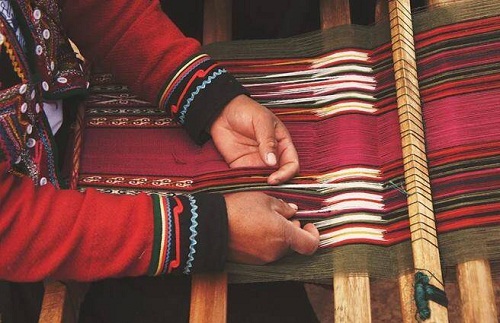 the last five years, the council has gradually increased its production of Indian silk yarns thereby reducing dependence on Chinese silk imports, explains Sanjeev Kumar, Senior Director, ISEPC. Sharma says several top Indian apparel exporters have seen a spurt in orders are and are in talks with global buyers looking to increase sourcing from India. Meanwhile the Textile Ministry has launched restructured scheme called 'Silk Samagra' to improve the quality of domestic silk production, adds Kumar.
Promoting handlooms and handicrafts
Despite its humungous size, the Indian textile industry continued to struggle in the global market. Textile Ministry stats show, from March 2018 to April 2019, India's textile exports recorded 5 per cent decline. Its share in the global $150 billion MMF market is also minuscule at 0.7 per cent. In the top-10 technical textile lines too, India has a tiny 0.6 per cent share of the total global market which is worth $100 billion, said Ravi Kapoor, Textile Secretary at the annual general meeting of the Confederation of Indian Textile Industry (CITI).
To make Indian textiles globally competitive, the government aims to launch a new National Textile Policy focusing exclusively on manmade fiber products. Meanwhile, Laila Tyabji, Founder, Dastkar, a Delhi-based NGO, urges the industry to promote handlooms and handcrafted products as one its biggest strengths.