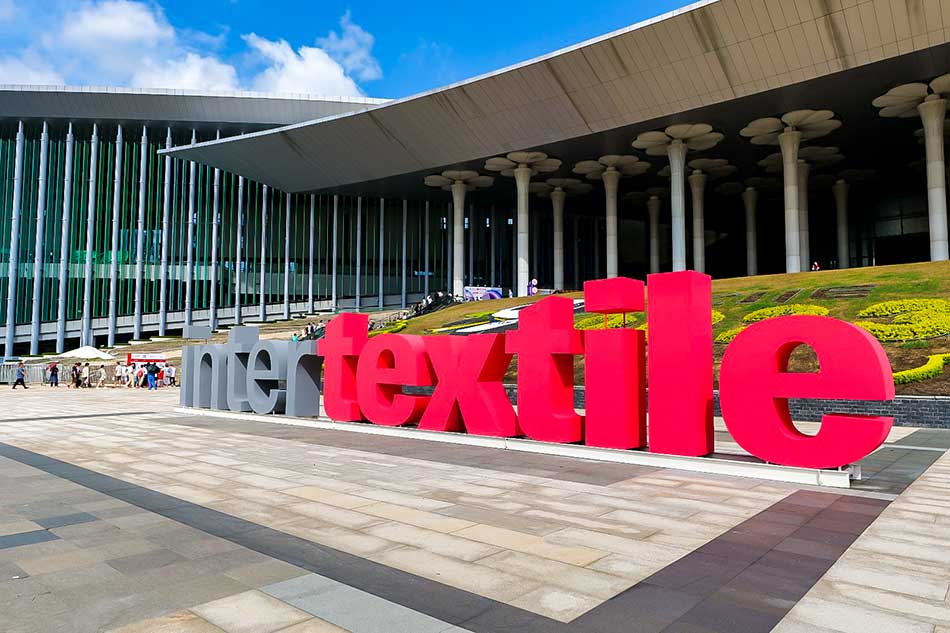 The Intertextile Shanghai Apparel Fabrics – Autumn Edition 2023 transcended expectations with its record international attendance, robust business results, and a spotlight on the transformative trends reshaping the textile industry. With digitalization, sustainability, and functional fashion at the forefront, this event solidified its status as a global textile powerhouse, setting the stage for future innovations and market advancements.
In a resounding success for the global textile industry, the Intertextile Shanghai Apparel Fabrics – Autumn Edition concluded in the end of August 2024, boasting remarkable business results and a notable 17% surge in international visitors compared to the spring edition. This annual event, renowned for its influence on the textile market, showcased nearly 4,000 exhibitors from 27 countries and regions, who were joined by an impressive contingent of 95,000 buyers from 117 countries and regions. This international convergence reinforced the fair's status as a pivotal meeting point for global industry players.
Digitalization, sustainability, and functional fashion take center stage
The fairgrounds buzzed with energy as attendees explored cutting-edge trends that are redefining the textile industry. Three core themes emerged as dominant forces at the event: digitalization, sustainability, and functional fashion. These pillars are reshaping the industry landscape, giving rise to innovative concepts and solutions. Among the standout innovations was the introduction of biodegradable raw materials and the unveiling of the groundbreaking artificial intelligence system, marking a pivotal moment in textile technology.
A comprehensive sourcing experience
For buyers, Intertextile Shanghai offered a comprehensive sourcing experience, underpinned by an array of options and resources. Over 40 seminars and forums provided valuable insights, enriching attendees with industry knowledge. Concurrently, Yarn Expo Autumn complemented the main event, further diversifying the sourcing opportunities available.
A reflection of optimism in the China market
Wilmet Shea, General Manager of Messe Frankfurt (HK) Ltd, shared her optimistic perspective on the fair's outcome, emphasizing its significance as a catalyst for business growth in the Chinese market. She highlighted that participants universally expressed renewed hope and enthusiasm regarding their prospects in China. Shea described the fair as not merely an event but a cornerstone of the global textile market, where business and innovation converge. She noted the influx of discerning, quality-oriented buyers from around the world, affirming that exhibitors were not only meeting market demand but actively shaping it.
AI-Driven innovation takes the spotlight
The event served as a showcase for innovative breakthroughs, including the AI-based Interactive Design Assistant for Fashion (AiDA). AiDA, developed by AiDLab, revolutionized the Intertextile Directions Trend Forum by generating virtual outfits based on on-trend fabrics. This cutting-edge technology propelled the event into the future of fashion design.
Global diversity and sustainability
Intertextile Apparel consistently attracts a diverse array of international and domestic exhibitors and buyers, representing countries such as Belgium, France, Hong Kong China, Italy, India, Japan, Korea, Switzerland, Taiwan China, and the UK, among others. Notable industry leaders, including Ecocert, Hyosung, Korean Textile Center, Lenzing, Lycra, Oeko-Tex and Sorona, led group pavilions, further enriching the event's international diversity. Buyer feedback highlighted the remarkable product variety and sustainable options, underlining the fair's pivotal role in driving industry progress.
Unveiling innovative products
Several companies seized the opportunity to launch new products at the fair. Lenzing, for instance, expanded its ReFibra technology to its Ecovero branded viscose, enhancing the post-consumer fiber content of its products. Other notable debuts included Lycra introducing three new branded fibers, Unifi's unveiling of its Textile Takeback initiative, Guangdong DC Button's plant-based degradable button series, and Yantai Jihe Import & Export's Türkiye flocked denim fabrics, marking their introduction to the Chinese market.
Sustainability marks center of attention
The newly launched concept of 'Econogy,' representing the fusion of economy and ecology, highlighted the enduring impact of sustainability within Messe Frankfurt's Texpertise Network. Intertextile Apparel showcased the merits of sustainability, evident in the All About Sustainability zone and various eco-focused fringe events. Across all categories, exhibitors, visitors, and speakers left the fairground with a sense of accomplishment, having engaged in productive in-person business interactions.