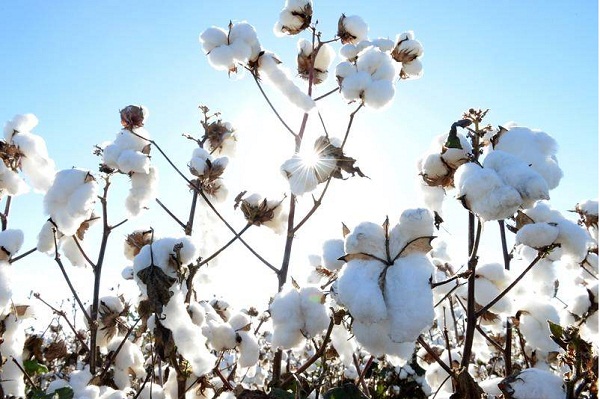 Textile industry players in India have expressed concern over the fluctuations in cotton prices on the Multi Commodity Exchange of India (MCX). In particular, they are worried about the huge difference in cotton prices in the months of August, October, November and December futures, especially the huge premium being demanded for near-term contract. Cotton prices in August are ruling at Rs 48,000 a bale or Rs 1.01 lakh per candy of 356 kg. Prices in October 2021 hovered at Rs 39,250 a bale while those in November declined to Rs 34,300 and to Rs 32,600 in December.
Cotton prices and stocks decline
Cotton prices declined Rs 35,000 from August to October last year and by Rs 30,000 from August to November and Rs 32,000 from August to December futures. Also, open interest in MCX is only 30,000 bales for the August contract with stocks in the exchange's godown only 3,000 bales, says Atul Ganatra, President, Cotton Association of India (CAI). Prices on the Intercontinental Exchange (ICE), New York hovered at 103.99 US cents a pound in October and at 98.51 cents in December.
Indian cotton being sold at premium
ICE benchmark futures in July and MCX cotton August futures figures reveal, Indian cotton prices are commanding a 60 per cent premium while international yarn buyers are quoting ICE July rates for importing from India, Ganatra rues. Indian cotton is currently being sold at a premium to New York ICE cotton while in the past 10 years, it was sold at a discount, notes Ganatra.
Such artificially inflated cotton prices in India are damaging export competitiveness across all products, says Prabhu Dhamodharan, Convenor, Coimbatore-based Indian Texpreneurs Federation (ITF). Ganatra says, textile industry and spinning mills are compelled to buy cotton based on MCX rates but sell yarn in export market based on ICE futures. This is leading to huge losses.
Prices being driven by speculation
Ganatra explains, the belief that Indian cotton prices are fluctuating on account of loss of the US crop in Texas and China, is completely wrong as prices in India are being driven by pure speculation. Indian cottons premium prices is impacting exports of cotton, cotton yarn, apparel and garments. Cotton and cotton yarn exports dropped in July by 70 per cent due to high cotton prices, he adds.
Recession reduces demand
Dhamodharan attributes the reduced demand for cotton to a recessionary trend with low consumer sentiment. According to him, growth in the Indian textile sector can be boosted by the expectation of robust crop of good quality and removal of import duty on cotton. The Centre raised MSP for cotton to Rs 6,080 from Rs 5,726 a quintal for the medium staple variety. For the current crop year spanning from July 2022-June 2023, the net weighted modal price for cotton across various agricultural produce marketing committee (APMC) yards is Rs 10,621 a quintal.
Rise in prices stalls exportsv The Cotton Committee on Production and Consumption estimates, cotton production this year will total 340.62 lakh bales. However, the CAI pegs India's cotton production at 315.32 lakh bales. A major reason for India's cotton prices exceeding Rs 1 lakh a candy in May and June is the unseasonal rains that damaged crop quality. Good quality cotton had commanded a premium throughout the season, with domestic prices ruling at a premium to ICE benchmark futures.
However, rise in domestic prices has brought cotton exports to a halt. Till now, India has exported 40 lakh bales and does not expect to export any more until the season-end in September. Last season, it had exported 77.59 lakh bales.