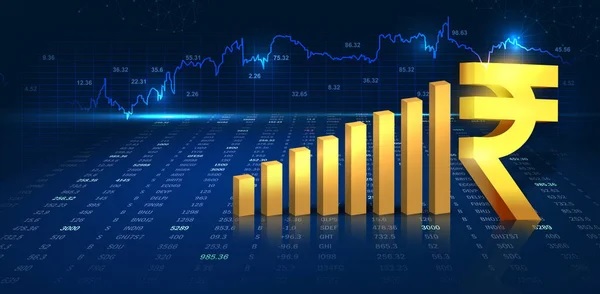 Recently, India's textile industry has become one of the most visible sectors as it generated a series of reports that translated to a roller-coaster ride, now up, now down. As the world's fifth largest economy, India's contribution to the global textile market as of 2023 is a mere 4 per cent but the growth trajectory was charted between 2019 and 2026 where the projection is for a 10 per cent expansion annually, making it worth $190 billion by the end of projected period. Year 2023 is expected to close at $147 billion should no major global disruption in exports happen. The sector contributes 2 per cent to India's GDP and in terms of value, its 7 per cent industry output.
The bull chases the bear away
June 2023 was the month the beleaguered sector in India saw a turnaround in its confidence as it showed signs of revival. In fact, such is the rush of confidence in the Indian stock market about this sector that textile stocks seem to be the new "it" item in bourses across the country. Textile manufacturers are delighted to see their stocks shoot up, a windfall long overdue.
From Gokaldas Exports, Alok Industries, Himatsingka Seide and Arvind Limited to KPR Mills, Trident, Raymond, Welspun and Vardhaman Textiles, each one breathing a sigh of relief as their stocks are on an adrenalin-charged bull run. ICICI Direct had a strong buy recommendation for Gokaldas Exports, Siyaram Silk Mills, Vardaman Textiles and Nitin Spinners. While in May 2023 KPR Mills was at Rs, 685 a share, the very next month it shot up to Rs 900 per share. Many questioned why ICICI Securities had recommended a buy on Gokaldas as readymade garment exports from India are being bullish at the moment. A senior ICICI Securities executive opined correction of local cotton prices and lower freight costs will help the sector rebound.
Raw material price stabilization has helped
Prices of raw materials not only in the domestic market but also imported ones seems to have stabilized somewhat. In cotton, the stability will continue until the 2023 end of cotton season. Anand Popat, Rajkot-based cotton, yarn and cotton waste trader points out cotton prices will remain range bound as the end of the growing season is here and farmers who held their produce back at the beginning of the season will let their inventory out in the market. Analysts say this is the time for organized players in the sector to call the shots and have a good run.
Policy interventions worked well
The Indian government has been trying its level best to keep the textile and apparel industry not only buoyant but also growth-oriented. Recently, there has been a push for technical textiles with demand growing worldwide. The many FTAs signed or on the verge of being signed is helping the sector locally but also boosting their confidence. The current slew of schemes such as the PLI, PM-Mega Integrated Textile Region and Apparel, Silk Sama and Samarth Yojna are all contributing to innovation, more efficient production and an overall positive outlook that has impacted textile stocks in India.
While things are looking bright at the moment, it may be well be advised to tread the textile stock trade with a pinch of caution as climate change continues to create irregularities for production of raw material, the Russo-Ukraine crisis shows no desire to end and ESG regulations might impact traditional production of raw material soon.