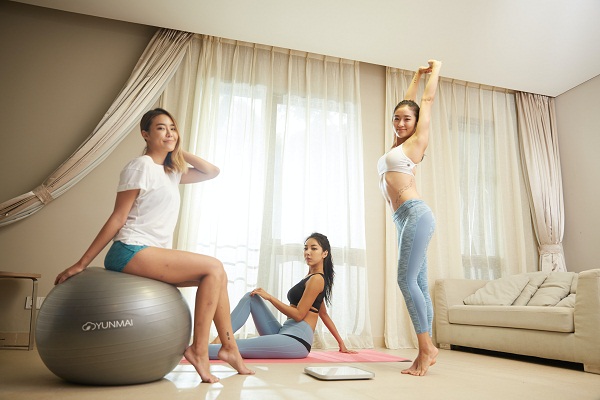 Global consultancy Research and Markets has pegged an estimated $27.89 billion in 2022 for India's sports equipment, footwear and apparel market and by 2027 it is expected to reach $40.64 billion growing at a CAGR of 7.82 per cent.
Growth drivers
So, what is driving this healthy growth? For a start, the two years of working from home has raised awareness levels about sports and fitness significantly. Even the average urban couch potato has risen to attempt at a fitter lifestyle. Secondly, awareness has benefitted as India sees more organized community activities and sports events. Growing access to online retail platforms has exposed the Indian consumer to trendy athleisure and accessories that look good and promise to be comfortable.
However, while the change is more visible in adults market, the kids market does not show the same enthusiastic growth as Indian kids seem more inclined towards video games rather than real ones. Indian retailers vouch this fact as they state despite life returning to normal, fervent festive clothing and occasion wear sales between September and December 2022, athleisure and sportswear held their ground.
In fact it is quite the trend to mix a piece of athleisure wear with formal clothing, particularly footwear. As Venu Nair, MD and CEO Shoppers Stop points out, India's casual wear space has really expanded and will continue do so in the foreseeable future as the casualization of attire continues in India's post-Covid life. He feels, Indians now see no reason to look casually smart and feel wonderfully comfortable all at once. Shoppers Stop has witnessed that despite festive and wedding season purchases, athleisure and sportswear just kept selling.
Jubi Samuel, Senior Director, Myntra's sports division says, more brands are designing and producing trendy and comfortable wear, being inclusive with sizes and creating lines of wear anywhere and every day kind of clothing. And tapping the lucrative market, Bollywood sar Akshay Kumar recently launched his leisure line of T-shirts, sweat shirts and caps called Force IX. Retailed online exclusively through Myntra, the brand targets consumers looking for trendy street and casual wear. Experts say, with a young population with higher disposable income, athleisure and sportswear will have a good run ahead.
Global trend also simila
Data from research company SkyQuest shows, globally, the athleisure and sportswear market is expected to reach $548 billion by 2028 from $326 billion in 2021, growing at a CAGR of 8.4 per cent, slightly higher than the Indian CAGR. Athleisure is a popular category because it appeals to several broad trends, such as the global shift toward consumers wearing more casual attire, the desire for comfortable clothing, and the increase in athletic activity among health-conscious consumers who need performance clothing for these activities.
Sales of athleisure and sportswear have received a robust boost from online retail platforms that continue to be the largest distribution channels for this category. The online distribution segment witnessed a 16.3 per cent surge in sales in 2021 and experts feel this will continue for the forecasted period between 2021 and 2028. The Asia Pacific region is anticipated to develop significantly as concerns about leading healthy lives among people increases. Additionally, the region's athleisure market growth is growing due to increased foreign brand penetration, rising disposable income, and a desire for better lifestyles. The North American region is anticipated to have a significant market share due to rising health and fitness concerns.