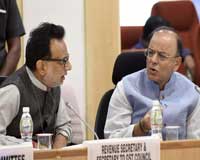 This 5 percent GST rate reduced from 18 per cent announced earlier, will be applicable for job works in apparel, shawls and carpets.
Acceding to demands from the industry, The Goods and Services Tax (GST) Council decided to reduce the GST rate on all job works related to the textile and apparel sector to 5% from 18%. In case of some sectors like yarns and fabrics, the tax on job works was earlier slashed to 5%, but with Saturday's decision, the benefit of lower tax will be available to all job works in the sector. In a move that would cut the cost of project execution in the government sector, the GST on work contracts in the state-sector has been reduced 18% to 12% with full input tax credit.
SIMA hails GST reduction on textile job work.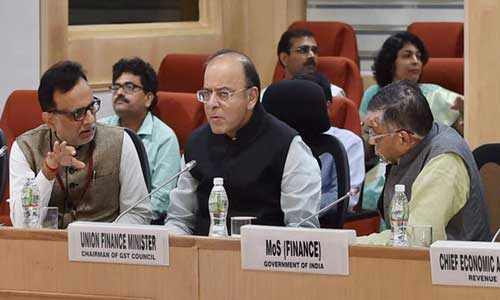 The Southern India Mills Association (SIMA) welcomed the centre's move to bring down the GST rate on textile job work from 18 per cent to 5 per cent. All the textile job works, being the manufacturing activities, had been exempted from the service tax in the pre-GST regime. But, the job workers could not avail the input tax credit that had been increasing the cost of the products and affecting the export competitiveness and also the domestic consumers, a release from SIMA said.

Therefore, the industry has been demanding to classify all the textile job works under 5% GST rate service list. But, the GST council had classified only the textile yarns (other than MMF and filament) and textile fabrics under 5% and therefore all other job works especially garments and made-up that creates 70 to 120 jobs per Rs 1crore of investment, especially for the rural masses and women folks were affected due to inverted duty. In addition, over 85% of the textile manufacturing units under take only job work.

M Senthilkumar, chairman of SIMA said 5 per cent GST rate on job works would enable to take full input credit and also avoid any inverted duty and strengthen the global competitiveness of the textile industry apart from benefiting the domestic consumers.

Garment manufacturers cheer GST rate cut in job work.
Garment manufacturers too have welcomed the government's decision to cut service tax (goods and services or GST levy) on the third-party services popularly known as job work.
"We welcome the decision. This is a major relief for the garments sector. The rate of 18 per cent was the biggest impediment for the growth of the garments sector. With this relief garment sector in India will see a major jump in coming days," said Rahul Mehta, President, Clothing Manufacturers Association of India.
In the unorganised garment sector, almost 75 per cent depends on job work such as stitching, trading and other associated work. The sector feared hundreds of thousands of job losses with high tax on third party work.