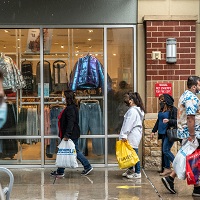 While the retail sector in most countries is still struggling with COVID-19 induced challenges, the US retail has been quick to recover with analysts expecting its 2021 growth to surpass 2020 levels. However, the sector is unlikely to achieve 2019 growth levels and witness a 7 to 12 per cent fall in sales, says a McKinsey & Co report.
Vaccine rollout boosts consumer sentiment index
Marshal Cohen, Chief Industry Advisor, NPD Group, expects the apparel and footwear segment to make a comeback in 2021. US' apparel and accessory sales grew 18.3 per cent month-over-month (M-o-M) seasonally adjusted and surged by 104.6 per cent unadjusted year-over-year (Y-o-Y) in March 2021, estimates the National Retail Federation. The rollout of COVID-19 vaccines helped raise consumer sentiment index to 83 points during the month from 76.8 in February 2021.
Fashion retailers like Walmart have started administering vaccines in over 3,800 stores and clubs across 48 states, Puerto Rico and Washington, this has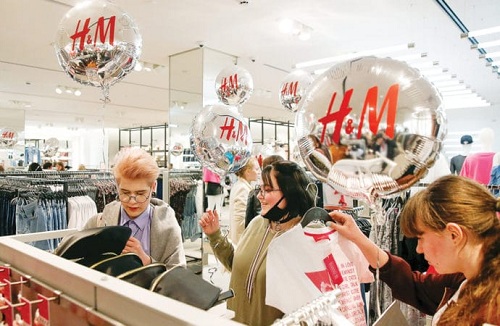 helped US retail increase employment levels. This year, the industry added as many as 916,000 jobs, the highest since August 2020, says Apparel Resources. Austen Jensen, Senior Vice President, Government Affairs informs, the government has also increased unemployment benefits to $300 to help those most in need
In March 2021, the US consumer confidence skyrocketed owning to another round of stimulus checks by the government. As defined for tax purposes, several adults got $1,400 and an additional $ 1,400 for every dependent person. These incentives aimed to reach 145.4 million households who spent around 25 per cent on household goods, reveals a survey by the NY Federal Reserve Bank.
Clubbed under the American Rescue Plan Act of 2021, the stimulus aims to provide a $1.9 trillion fund to pandemic affected families, state and local government. The plan provides $7.25 billion to the small businesses to carry out the paycheck protection program. It also extends the employee retention credit to December 31, 2021, bolstering the confidence of people across the country.
Retail sales to increase 6.5 per cent
NRF expects US retail sales to increase between 6.5 and 8.2 per cent in coming months. Jack Kleinhenz, Chief Economist, NRF also expects a 10 per cent gross domestic product growth in coming quarter while a Deloitte survey expects digital acceleration to remain a priority for 88 per cent retail executives in 2021. To survive, offline retailers will have to emphasize on product innovations, greater shopping experience and additional services.
As per a PwC report, 2021 could turnout to be year of opportunistic acquisitions, providing much needed boost to US retail sector and helping it maintain its growth momentum.