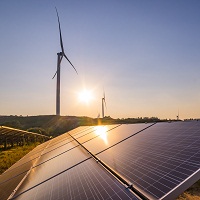 Nearly all governments across the world have announced fiscal stimulus packages for their economies to recover from the effects of COVID-19. However, the proportion of funds allotted for sustainability initiatives in these packages is much lower than those announced during the Great Recession, says a report by the World Resources Institute. The report highlights, even countries like United States and Japan have failed to focus on sustainability in their relief packages. Its $2 trillion coronavirus stimulus does not include any green initiatives. About 30 per cent of the total stimulus is allocated to economic sectors that are likely to have a large impact on the environment. This leaves still plenty of room for companies to increase their green investments for a healthier, more prosperous future.
Investments in renewable energy
For long, investments in clean energy research and manufacturing have helped countries build new industries. The renewable energy programs launched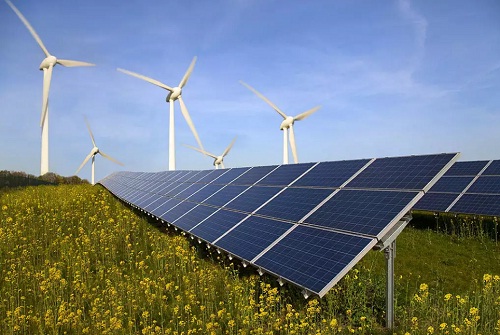 by China, the United States and Germany during the Great Recession helped these countries become world leaders in green energy. They were able to able to spend their green stimulus more quickly than others. South Korea disbursed almost 20 per cent of green funds by mid-2009, compared to only 3 per cent for most countries. Countries were also able to launch renewable energy incentives or build efficiency retrofits. However, they could not launch highly complex projects like high-speed rail or a project to capture and store carbon. Australia was forced to cancel its home retrofits stimulus program due to a poorly regulated rollout, use of efficiency technologies and safety issues. However, investments in existing programs and new comprehensive retrofit options helped the United States to implement these projects successfully.
Support projects with policy changes
Lack of transparency in many countries makes it difficult for consumers to hold governments accountable for their stimulus decisions. Some of the projects launched by countries post 2008 recession, like China's funding of rail and grid infrastructure or the river restoration project in South Korea, could be not termed as green projects as their impact on greenhouse gas emissions remains unclear. While it's hard to determine the impact of green stimulus spending on GHG emissions, lack of reforms in other parts of the economy have known to boost these emissions. Governments can still readjust their COVID-19 packages. The US government can introduce new green stimulus spending while Japan can focus on creating a green society in its next recovery package.
To optimize green investments, governments need to focus on projects that can scale up quickly and support these with policy changes including setting new emission targets, introducing carbon prices and eliminating fossil fuel subsidies.