As per a report by Unicommerce and Kearney, India's e-commerce order value and gross merchandize value grew by 36 per cent and 30 per cent in the last quarter of 2020. However, the average order value was 5 per cent during the quarter as compared to the same period last year.
Backbone of the retail industry
The last quarter of 2020 reflected the changing consumer behavior and traced the consumers shift from physical to online shopping. During this period, e-commerce emerged as the backbone of the retail industry, with its growth accelerating due to COVID-19 and subsequent lockdowns. The sector is currently growing at a CAGR of over 20 per cent annually. Sales volumes in these sectors have grown 95 per cent and 46 per cent Y-O-Y respectively.
F&H emerges as the fastest gsrowing sectors
With value growth of 94 per cent in Q4-20 compared to the same period last year, FMCG & healthcare (F&H) is one of the fastest-growing categories.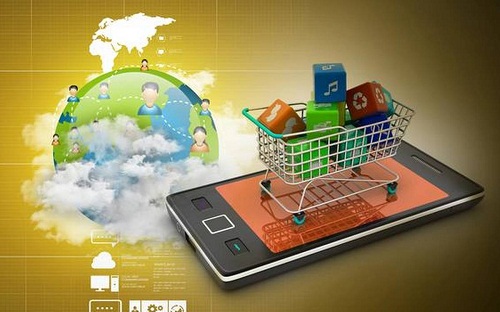 Strong growth in the value of this sector is supported by 46 per cent order volume growth in Q4 2020.
The electronics segment witnessed 12 per cent YoY growth in AOV in addition to 27 per cent YOY growth in volumes and continues to drive the highest share of the e-commerce value. On the other hand, the fashion and accessories segment reported 37 per cent YOY volume growth. However, the sector's AOV declined by 7 per cent YOY in Q4-2020 as compared to the same period last year. The growth of this sector is supported by the purchase of lower value products such as comfort wear and loungewear.
Growing contribution of Tier II and III cities
With e-commerce companies focusing on Tier II and III cities, the contribution of these cities to the overall e-commerce sector continues to increase gradually over the last few years. During the last quarter of FY2020, sales from smaller cities grew a whopping 90 per cent in both volume and value. As a result, the volume share of these cities grew to 46 per cent from 32 per cent and value share grew to 43 per cent from 26 per cent during the Q4 CY2020 as compared to the same period last year.This growth was supported by factors like the rising adoption of social commerce, faster and timely deliveries, vernacular content and greater internet penetration with growing adoption of digital payments.
Direct-to-consumer (D2C) strategies are also helping brands to develop a strong bond with consumers. These brands e recorded strong volume growth of 94 per cent which showcases their immense future potential.