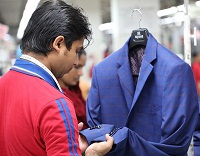 Hitherto known as a manufacturer of world-class knits and denims, Bangladesh has entered a new domain with production of suits and blazers. As per a Textile Today report, the country currently caters to 12-15 per cent of the global demand for suits, formal jackets and blazers. Fashion houses work relentlessly to compete with global brands by introducing new designs and style in blazers. Bangladesh earlier produced semi-suit style blazers in monochromatic colors. Now, there is a growing demand for stripped and checkered suits from the country. In terms for fabrics and fittings, manufacturers prefer wrinkle-free woolen cloth with slim fits for blazers. These blazers also have two back slits with a round back shape that further accentuates its attractiveness. For winters, young Bangladeshi's prefer to wear multifunctional suits from brands like Yellow, Sailor, Smartex, Cats Eye, Infinity, Ecstasy, Aarong, etc.
Expansion of domestic blazer market
Increasing fashion consciousness, competitive prices and growing standard of living is leading to the expansion of Bangladesh's blazers market. As per the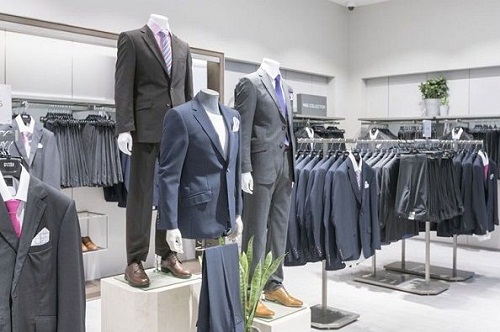 Keraniganj Garments Traders and Shop Owners' Cooperative Association, Bangladesh currently consumes 20 lakh readymade blazers annually. Of these, 16 lakh blazers worth Tk 240 crore are supplied by the Keraniganj garments hub. Housing 500 factories, the garment hub produces specialized readymade blazers throughout the year. Although COVID halted sales for a few months, the hub expects sales to rebound during coming winter months.
Prominent players
Bangladesh blazers market is currently dominated by 10-12 manufacturers including Energypac Fashions, FCI BD, Aptech, JIC Suit, Newage Group, Ha-Meem Group, East-West, Interlink Dresses, Ananta Group, etc. Their products are mainly exported to Europe, the US, Japan and Korea. These manufacturers mainly produce blazers for brands like Kaiser, OVS, Otto, Camel Active, Calamar, Dressman, Espirit, Karstadt, Canda, Walmart, H&M, M&S, C&A, Calvin Klein, Garry Weber, Jack & Jones, Zara etc.
Bangladesh exports $200 million worth of blazers annually though currently exports have declined 40 per cent due to COVID-19. The price of each blazer is equal to the price of 3 dozen knit T-shirts or 1 dozen knit polo-shirts.
One of the prominent manufacturers of suits in Bangladesh is The New Age Group, which has 46 sewing lines for stitching suits, both blazers and trousers, along with casual jackets for women. The Group has a production capacity of 1 lakh pcs/month and plans its capacity up to 1.5 lakh pcs/month by 2021.
Industry lacks global status
Md Nazmul Huda, Team Leader (Marketing & Merchandising, Kaiser Account) of Energypac Fashions says, though Bangladesh has a specialized suit industry, it is yet to be known globally as a major producer of suits. In contrast, Cambodia and Vietnam have more say in the suit industry. One reason for this is, lack of fabrics and accessories required to manufacture blazers in the country. Bangladesh currently has to import its blazer fabrics and accessories China which further increases its lead time. Also, the country lags in the availability fine quality blazers thread required for making blazers. Manufacturers have to import these threads from either Japan or Switzerland.
Future goals
To boost the blazer industry, Bangladesh needs to develop a sound marketing strategy to grab more orders. It also needs to upgrade technologies and develop a strong R&D and design team. The Bangladesh government needs to create a strong bond license, banking system, LC making, high tax issue, poor import and export system. It also needs to introduce a proper training system for manufacturers and stop unfair competition amongst them.
If developed with due care and attention, the suit industry can make Bangladesh the world's leading readymade garments manufacturer by 2021-end