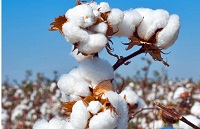 Uzbekistan has initiated one of its most ambitious privatization projects in the cotton sector in its post-Soviet history. The Central Asian republic aims to handover its state-managed cotton sector to local corporate operators and foreign investors. Through privatization, the government aims to upgrade its garment and textile production and end the systemic abuse of labor. The government also expects the privatization program to convince international apparel brands against blacklisting Uzbek cotton products over human rights concerns. However, lack of transparency, and vetting of corporate beneficiaries has raised several red flags about this project.
Lack of transparency in transactions
The privatization of the Uzbek cotton sector is led by the Uztex Group, one of the largest textile conglomerates in Uzbekistan. The group has signed several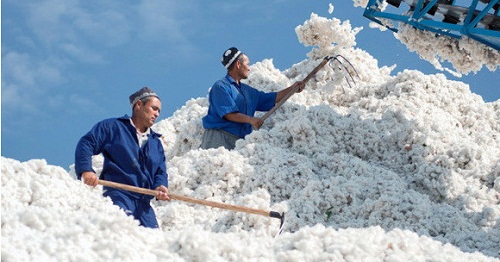 contracts with leading Swiss industrial combine Rieter. It initially agreed to purchase $84 million worth of textile machinery from Rieter. However, the project was later outsourced to British firm, Wayrex LLP. In 2017 Uztex also negotiated an order for $84 million in textile machinery from Rieter. This machinery was supposedly destined for two key Uztex operations, Textile Finance Khorezm and Textile Finance Namangan. According to this transaction, the shares of the Textile Finance Khorezm were primarily held by Swiss Capital International Group AG (SCIG) which is controlled by Farkhod Mamatdjanov, Chairman and reported owner of Uztex group. This fact is not apparent in publicly available records, or the private share registry documents.
Leaked documents reveal Uztex prepared four contracts to purchase Rieter equipment in 2017. The first of these is between Textile Finance Khorezm and Rieter Machine Works while the second equipment contract is between Textile Finance Namangan, and Rieter Machine Works. There are also two three-way agreements under which Wayrex was charged with sourcing the equipment which Rieter was originally contracted to supply.
Hazy deals hamper sector's growth
Public filings with UK Companies House do not indicate Wayrex LLP's experience in sourcing industrial-scale textile machinery. Hence, its PSC declaration raises another red flag. When the contracts were drawn up with Rieter in 2017, Wayrex LLP had announced Jean Claude Beaujean as PSC who is also the PSC for Maritex Industrial LLP, the apparent Uztex offshore vehicle which holds shares in Textile Finance Khorezm.
Senior Rieter linked executive Muzaffar Razakov is also the CEO of Rieter Uzbekistan. On LinkedIn, Alisher Razakov is listed as head of Central Asia for Rieter Machine Works. A SCIG email exchange with SCIG's former president Peter Schafflützel also refers to Farkhod Mamatdjanov as the ultimate owner of SCIG.
Such complexities raise questions about the involvement of Switzerland and the UK governments which provide the required infrastructure for such deals without verifying their authenticity.