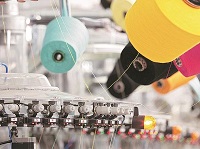 As India and Bangladesh emerge from COVID-19-induced lockdowns, the scenario in the textile and apparel industries of both countries is quite dismal. Though several Indian SMEs have started operations with 25 per cent capacity, starting production isn't feasible unless 90 per cent of the markets open and consumer demand is revived, feels R K Dalmia the President of Century Textiles and Industries. Hence, textile and apparel makers in the country are looking forward to the Diwali season for demand revival. Manufacturers aim to restore operations at the earliest. However, they are struggling with few workers, as little public transport is available in the country.
To address this issue, A Sakthivel, Chairman, Apparel Export Promotion Council (AEPC) has urged the government to increase shift duration of available laborers from 8 to 12 hours with normal wages. He has also urged the government to consider normal wage rate for the additional four hours rather than twice the rate.
Need for more FTAs
Experts point out, one of the key reasons India lags in exports to the EU is the lack of FTA. Hence, India should sign more FTAs with the EU. The recent FTA between Vietnam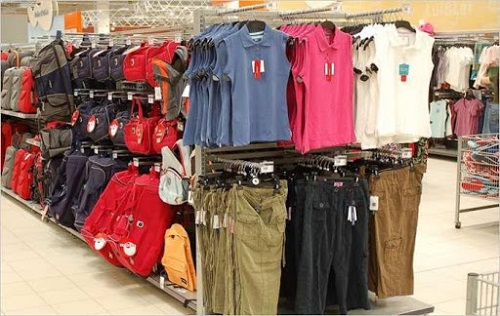 and EU can be a huge threat to India as it allows Vietnam duty free access to EU garment markets. On the other hand, Indian supplies continue to be taxed at 9.6 per cent. Hence, India needs to not only promote its garment clusters but also initiate structural reforms and tailored policy interventions, says Raja M Shanmugham, President, Tirupur Exporters Association
Amongst the five key exporters to the EU, India is the only country whose garments suppliers to the trade bloc dropped from €4.47 billion in 2016 to €4.31 billion in 2019. However, all remaining countries like Bangladesh, Sri Lanka, Cambodia and Pakistan – continue to get preferential treatment. Though the EU slaps a 12 per cent import duty on Chinese garments, Beijing undoubtedly remains far more competitive than India and offers an impressive range of apparels. Experts also view post COVID-19, the Indian industry should work on strengthening its sportswear and active wear categories and aim to become one of the largest producers of manmade fiber products.
Budgetary constraints in Bangladesh
In comparison, Bangladesh government plans to generate Tk 378, 000 crore revenue in its upcoming fiscal year while also borrowing Tk 84,980 crore from banks to plug the deficit of the budget. Dealing a huge blow to the apparel sector, the government intends to raise source tax for apparel shipments from 0.25 per cent to 0.5 per cent.
To resurrect their respective textile and apparel industries during "Unlock 1.0," leaders of Indian and Bangladesh textile industry need to increase collaboration. And as Rubina Huq, President, BGMEA says, this will help both India and Bangladesh to efficiently market their products across Europe. She believes, organizing virtual fairs and virtual marketing initiatives will provide a further fillip to the industry in both these countries.