A two-day Denimsandjeans.com Bangladesh show begins March 2, 2016, to promote denim fabric companies to the global denim brands and also to share knowledge with international producers to get acquainted with the latest technologies.
A total of 30 companies are participating in the event. Of them, ten are international companies from China, India, Pakistan, USA, Turkey, South Korea, Japan, Thailand, Singapore and Germany. The theme of the show "High Fashion Denim" is inspired from the shows happening around the world.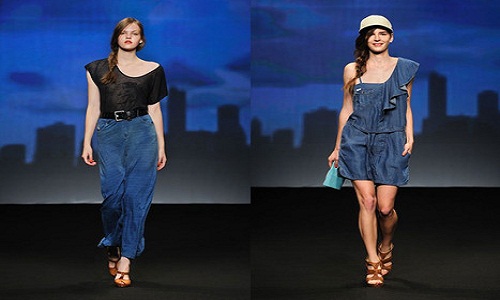 Denimsandjeans.com Bangladesh is an international denim trade show, which takes place twice a year. The exhibition is a comprehensive showcase of the entire denim value chain: fabric, finishes, washes, accessories.
The trade show celebrates and explores the world of denim. It's an exclusive event only for authorized trade visitors. Selective vendors can network, build contacts and meet others involved in the denim industry. Companies involved in sustainable solutions will also be present providing advice for protecting people and the planet.

The show offers international fashion buyers a one-stop sourcing platform for all aspects of jeans wear. The show acts as a hub for players on the international denim scene to mingle with colleagues, make new contacts and broker deals.
The mega denim show is one of the most awaited exhibitions and has been attracting global attention ever since its inception.
Like the last edition, this time too at Dhaka, apart from traditional customs of exhibitions, Bangladesh fashion universities and others will be involved in a contest related to denim products for an international audience.
The third FASHIONIM, a global fashion event dedicated to the denim industry, will for the first time showcase designs of fashion students from different colleges in Bangladesh. Only designs of those designers would be showcased who were finalists at the Bangladesh Fashion Students' Contest. The event to be held in Dhaka is being organised on the sidelines of the denim show.
At the last FASHIONIM event held in October 2015, denim collections from three countries were exhibited. These were Vincunha Textile from Brazil, Envoy from Bangladesh and Bhaskar Denim from India. Around 400 guests from reputed retailers, factories, buying houses and brands were part of the event last time. For people connected with the denim industry in Bangladesh, it is of great interest to come for the show to get an update on the latest trends in the industry. The main theme driving the show was eco-sustainability.