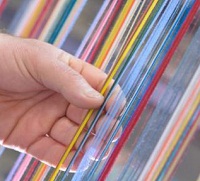 Recovery in the textile and apparel sector in Q2 FY 21 is likely to be led by increasing demand in the domestic and overseas market, says India Ratings and Research (Ind-Ra) report. It estimates volumes in both segments will reach 80 per cent over September 2020. Both man-made fibers and cotton segments will benefit from low raw material prices in the third quarter. Ind-Ra will continue to monitor demand recovery in domestic as well as export markets of the US, Europe and China.
Topline to decline by 15 per cent
As per Ind-Ra, in Q1 FY21, cash flows in the textile sector were impacted by weak profitability and supply chain disruptions. Though the moratorium announced by the Reserve Bank of India (RBI) under COVID-19 relief package provided adequate liquidity support, the agency expects topline of textile players to decline 15 to 35 per cent year-on-year(Y-O-Y) and operating profits to decline 20 to 50 per cent Y-O-Y.
In August 2020, textile prices across the globe staged a broad recovery from the lows of April-May 2020. International cotton prices (US) recovered by 4
per cent month-on-month (M-O-M) in August 2020 while Indian cotton prices increased by 5 per cent M-O-M. Plant utilization of pure man-made fiber and yarn manufacturers was badly impacted. Prices of fiber and yarn remained steady though discounts were offered to boost sales. Cotton yarn and blended yarn prices largely remained flat, despite demand recovery. Moreover, cotton season procurement was at about 10 per cent higher prices with operating utilizations still remaining below optimum levels.
Discounts, loans bring relief
Quick supply restoration led to a decline in fabric and apparel prices in August 2020. From July-August 2020, industry players not only offered discounts to boost sales but also generated internal liquidity. They were relieved by the disbursement of COVID-19 bank loans, promoter-led infusions and the ability of apparel prices to remain modest in 2HFY21.
From June-July 2020, readymade garment exports recovered significantly, says Ind-Ra. Supported by restocking at global retailers and global sector consolidation, order book buildup remained strong in August 2020 Large apparel and readymade garment manufacturers were able to resolve labor mobility and availability concerns as they benefitted from the shift in market share to India, it adds.
Though COVID-19 has moderately impacted the global demand for home textiles , the US-China trade war has provided a strong impetus to home textiles exports from India. This demand for home textile exports is likely to sustain in 2HFY21 at healthy levels, says Ind-Ra. The agency also expects Indian players to increase their market share in terry towels and bed linens.