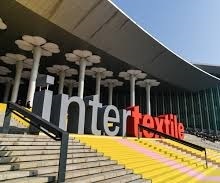 Recognizing the need to healthy and sustainable lifestyle in today's uncertain times, Intertextile Shanghai Home Textiles has collaborated with the NellyRodi Agency for its 2021 Autumn edition that will focus on the design theme 'Bound' with three trends: Cozy Warmth, Past Future and Bold Clash; providing new insights into the interior textiles segment.
The fair will be held from August 24 to 26, 2020 at the National Exhibition and Convention Center in Shanghai. It is organized by Messe Frankfurt (HK); the Sub-Council of Textile Industry, CCPIT; and the China Home Textile Association (CHTA), "The fair will give industry professionals a chance to capture market opportunities in the current and next year" says Wendy Wen, Senior General Manager of Messe Frankfurt (HK). "One of the first large-scale, international events for the home and contract textiles sector since Heimtextil, the Intertextile Shanghai Home Textiles fair will provide global home textile industry an opportunity to reconnect, recalibrate and make the most of the current as well as the coming year," she added.
Reconnecting humans with technology
Highlighting the latest trends and innovations in the industry, Intertextile Shanghai Home Textiles serves as a source of information and inspiration for professionals in the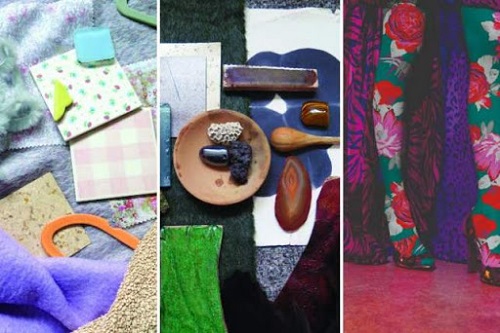 industry. The design theme 'Bound' encourages industry players to reestablish their connections across different cultures and generations besides reconnecting humans with technology.
The trends for the event are formulated by a committee led by France-based NellyRodi Agency and four top French forecasters including Vincent Grégoire, Carlotta Montaldo, Studio NOCC, Juliette Lamarca and Chinese forecaster Shein Lee.
Cozy Warmth: Harmonizing soft colors and light materials
Of the three trends for the 2020 event, the Cozy Warmth trend focuses on the modest harmony between luminous pastels and natural beiges. These soft shades help create a cocooning atmosphere at the event which is further as: centuated by the display of voluminous, cozy, light and fluffy materials, such as angora, foamy polyamides, wool / acrylic / Lyocell blends, etc.
Past Future: A combination of dark colors with wild materials
Combining natural, telluric tones with dark, mineral colors, the past future trend expresses the duality of hot and cold. Fabrics in this trend include wild and mineral – grainy crepes, rustic hemps, patented leathers, 3D-treated denim, devoré linens and crackled jacquards.
Bold Clash: Bold colors with opulent fabrics
The Bold Clash trend focuses on regal gold, intense blue, flamboyant red, dark green and cameo pink shades. Its fabrics in focus include Maxi jacquards, button-padded velvets, precious braids, colorful faux furs and beaded floral embroideries.