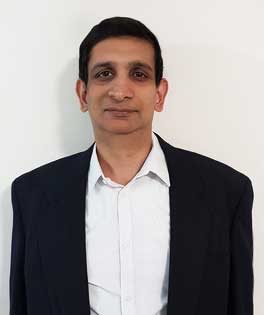 Excerpts from a presentation made by Pinakin Chaubal at International Sourcing Expo Australia in Sydney on November 15, 2017. The speaker shared his views on ready to use strategies when sourcing apparel, accessories, textiles, footwear and leather. He is senior tech advisor at APN.
Textiles, Clothing, Footwear and Leather (TCFL), Personal Protective Equipment (PPE) and associated goods are quite unique in that they draw their worth from two broad metrics – their feel good appeal plus their do good characteristics.
When a prospective buyer is looking at the color, brightness, grain or touching textiles and clothing to ascertain softness, they are assessing its aesthetic properties. Also, everyone expects and pays for these products to hold their shape and color and offer protection against natural elements and so on. Now that's performance properties.
PPE while primarily performance-focused needs to be integrated with the overall outfit and still needs to have an aesthetic appeal. As against, say, a piece of steel specified by its grade and thickness, TCFL and PPE products make it somewhat complicated for the prospective buyer and even seller to determine what indeed is value for money. That decision-making process can however be simplified with some good business practices.
At APN, we often meet customers who are sourcing from low cost countries, trying to prove how good or cost effective their products are, attempting to take products above the line, developing new products or improving existing ones plus everything in between.
Each of these tasks seems to overwhelm the work teams so much that we consider it our mandate to gently remind them that they indeed have one and only one goal – seeking value for money whether from their production plant, sourcing initiatives, innovation drive or whatever headline they seem to be occupied with. Welcome to the world of assessing value for money.
It takes a well-developed product performance specification and a good verification plan to address these areas. A mature specification ensures that the function and performance of the product are agreed upon by or at the very least known to all parties. Take a cold weather jacket, as an example. It must meet color references, be light weight, offer resistance to cold and wind, be fade resistant, retain shape after cleaning and so on. If it does so to a specified but low level, it will be deemed poor quality. If it does so to a specified and very high level, it is likely to be a gold plated solution that is perhaps too expensive. It must meet aesthetics and performance targets at a level where it meets value for money equation in the target customer's and consumer's minds. That is optimum function and performance.
The verification plan needs to ensure that these characteristics are verified using the most appropriate test methods that simulate real use conditions; and at a frequency that assures ongoing quality. From time to time, vigilant buyers ensure that their suppliers do not dilute the product – well known techniques of product dilution include decreasing the number of threads per inch, cutting down the percentage of expensive fiber in a blend and so on. The combination of a well-developed product performance spec and verification plan together ensures that the basics of making value for money decisions are in place. Sadly, this simple reality is sometimes missing or inadequately addressed. If left unaddressed it continues to erode how value for money is addressed, assessed, perceived and communicated.
There is nothing so fundamental as seeking value for money in every product we may associate ourselves with. My message to the industry is simple and straightforward – Make it your business to consistently seek VFM.