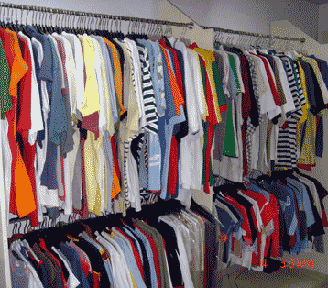 The Union Budget 2013-14 presented by finance minister P Chidambaram today, have cheered the textiles and garments industry immensely. The reason: the government has finally agreed to unanimously remove the excise duty on readymade garments imposed two years ago.
As A Sakthivel, Chairman, AEPC opines, "We thank the FM for accepting the demand of the industry to restore 'zero excise duty route' for cotton and manmade sector (spun yarn) at the yarn, fabric and garment stage. We also thank him for accepting the demand of the industry, for which lakhs of workers, entrepreneurs extend their compliments." Sakthivel also appreciated the fact that the ministry shall continue TUFs in 12th Plan with an outlay of Rs 2,400 crores. The creation of apparel parks within SITP and Rs 10 crores allocation will go a long way in increasing exports of value added textile chain.
The industry also welcomed the allocation of Rs 1,000 crores for skill development and hopes that substantial allocation would be made for the readymade garments sector, which allows immediately absorption of workers, displaced from agriculture and undertake lot of responsibility of the government in solving employment problem.
On behalf of the domestic garments industry, CMAI welcomed the removal of excise duty on branded garments. "The industry, as so correctly described by the FM, is in the throes of a crisis, and this lifeline was desperately needed to bring back some vigor to this beleaguered sector. The reversal to the optional route not only provides zero per cent duty to the industry, it will also provide some form of protection to the domestic industry from cheap imports. Moreover, it will encourage foreign retailers setting up shop in India to manufacture in India, rather than import from outside," said Rahul Mehta, President CMAI.
Experts point out this move will revive consumer sentiment as prices will reduce, and minimize the grey market. "It's good for the whole value chain as consumer sentiment will revive when prices come down," opines Aamir Akhtar, CEO, Arvind Lifestyle Fabrics. Agrees Rajiv Dayal, MD, Mafatlal Denim as he says "removal of duty will lower MRPs of garments and augurs well for the industry." It will provide much needed boost to brands and manufacturers to scale up and move to the organized sector. With the industry going back on a growth path, one of the biggest positive fallout will be increased employment opportunities, especially for unskilled and semiskilled workers, and more specifically for women workers.
Ramesh Poddar, Chairman & MD, Siyaram Silk Mills feels, the Budget has brought a ray of hope for the industry. "We have been demanding this for a long time and finally our appeals have been heard. This move will ultimately benefit the consumer and help the industry grow. We also appreciate the fact that the government has allocated Rs 500 crores for environmental issues in the textile industry. This will help companies be responsible towards the environment and help them reduce their carbon footprint."
Manish Mandana MD, Mandhana Industries says the whole industry is relieved that excise will go. "It's fantastic news. People are thrilled because the excise hit their business. Paperwork became difficult. This is a huge relief for retail and clothing companies. About Rs 500 crore has been allotted for environmental issues in the textile industry. This is good and that's what we need moving forward. Infrastructure will get better with this. About Rs 1,000 crores will be allotted to enhance youth skills. This is also a fantastic move. In India we have so much talent and potential that can help the industry grow this move will help bring in fresh blood in the industry."